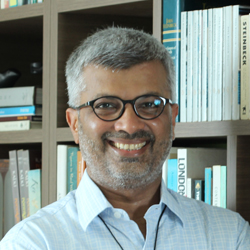 Crayon Data, an emerging player in the big data market, is looking to simplify the big data concept in the enterprise. After raising Rs 8.75 Crore in its second round of funding from investors, it is eyeing a Series-A round funding in early 2014. Suresh Shankar, Founder, Crayon Data and big data evangelist tells CXOtoday that the company is not only bullish on its unique approach to Big Data analytics, but is also aggresively tapping retail, banking, telecom and hospitality players in India so as to simplify big data experience of customers.
An IIMC graduate with a stint in the advertising industry, Suresh founded Redpill Solutions, an analytics firm based out in Singapore in 2001 that was acquired by IBM in late 2009. With a sharp acumen in enterprise analytics, Suresh informs that Crayon Data, which he co-founded with Srikant Sastry in 2012 was set up with the vision to maximize the potential of big data.
"We have been challenging the existing business models of leading big data vendors that are historical, people-led model. Most of the existing models do not cover a comprehensive view of the customer," he asserts. In contrast, Crayon's big data platform, Simpler Choices, based on the next wave of analytics, offers a predictive, algorithm, machine-learning led approach to enterprise decision making.
On the need for a radical model that can improve decision making and time for managers, as well as increase their analytics efficiency, Suresh cites an example of a bank that uses data and information only to understand the customer from a banking perspective. But there is much more to customer relationship, outside the niche banking information. This is what big data vendors and organizations fail to realize.
Suresh believes that big data as a concept is not clear to most people. Simply by storing vast pool of data the customer will not be able to get the real value from the data. The ability to exploit disparate data sources and make sense of those data in real time can make the actual difference.
When asked how Crayon is making a difference in this space, Suresh mentions that the company aims to create a big data platform that can process large volumes of data from within the enterprise and from external sources including social media. "The consumer is often mystified with the huge volume, variety and velocity of data in the organization. The company's core algorithm – Simpler Choices takes the huge datasets, cleans it up and presents the part of data that can be valuable to the business," he explains.
Suresh believes every company, across verticals, has the potential to reap benefits from big data. "Big data is like a tsunami. When it comes – and now that it's already underway – you have to jump onto it and see how to best solve the challenges. "Therefore, to cater to a market so vast and complex, we would not want to limit ourselves to a vertical or a niche," he says.
In the coming months, the company will aggressively look for both large enterprise customers and SMBs and bring innovative solutions and platforms to cater to this vast marketplace.