We've shared the story of how we identified a new business opportunity and developed a product for it in 2 weeks. And we promised we'd share the second part of that story – going-to-market (GTM) in 9 days. So here it goes!
A typical GTM plan takes a while to put together. According to The Cult Branding Company, developing and executing a comprehensive GTM strategy can take anywhere between 12 to 36 months. It is a cross-functional undertaking that requires insight from marketing, product and sales. While our product in discussion is smaller in scale, and simpler in nature than most enterprise solutions, it still required the collective brain power of 15 people to take it to market in nine days.
In today's story, I sit down with Prateek Vyas, Chief Sales Officer at Crayon Data, and Vijay Anand, Chief of Sales in the EU and Americas to learn how we achieved this.
A feverish exercise
"It was a feverish exercise," says Prateek, when asked how he found the entire experience. Feverish was a great choice of a word. It conveyed more than just the speed at which things happened. It was as if the entire team were on an adrenaline rush. To begin, we whittled down a traditional, lengthy GTM process to 3 key activities that needed our immediate attention:
Identify ideal customer segments

Define marketing message and promotion

Devise a sales (channel) strategy
Parkinson's law – work expands to fill the time available for its completion
The inception of our COVID BCP Dashboard from client conversations (detailed in our previous blog) immediately sparked the creation of a team to bring it to market. When you have less time to get things done, everything happens at lightning speed. As we helped our current clients with their problems, we were already thinking of who else we should talk to.
A big entrance
We asked ourselves, how can we tell a story of yet another COVID/BCP offering without blending in with the crowd? A quick search for 'COVID BCP' on Google shows that every result speaks only of business continuity and survival. Very few solutions in the market right now focus on the longer-term recovery beyond the horizon or address how to help enterprises bounce back. Hence, we knew that's how we wanted to position ourselves. .
Our clients are poised for recovery in a post-COVID era
In a pre-COVID-19 world, there were obvious winners and losers. Take credit cards for instance – there were market leaders and those who missed out on opportunities. But with COVID-19 sparing no bank or business, the playing field has for once, evened out. Vijay, who heads Crayon's sales in the EU and Americas, says "Rarely is there a time where all the banks in the world have the same problem – lifestyle and travel spends are impacted to the same extent." We continue to see banks put out irrelevant offers on their credit card portals:
Irrelevant offers*
Travel: 10% cash back on flights

Dining: 20% off at select restaurants

Transportation: 30% off on car bookings

Lodging: 30% off on hotel booking

Movie: 25% off on movie tickets

Spa: 20% discount
*Source: actual offers from bank websites in APAC and ME
Simply put, no one has designed a credit card for a pandemic! He also adds that for non-market leaders, now is the opportune time to play catch-up as they have much more room to grow.
maya.ai's Operations Studio helps enterprises tackle their changing priorities during uncertain times. Beyond immediate business continuity considerations, we knew maya.ai was able to help our clients build back their portfolios, faster than before. maya.ai could help our clients stay relevant in these tumultuous times when consumer tastes are constantly shifting. And that's when we saw it – the only way for an enterprise to survive and even thrive is to continuously stay relevant to its customers. With that, we used #StayRelevant as a central theme in all our messaging. We launched a full marketing campaign with a new microsite, videos and sales collateral all around the #StayRelevant theme.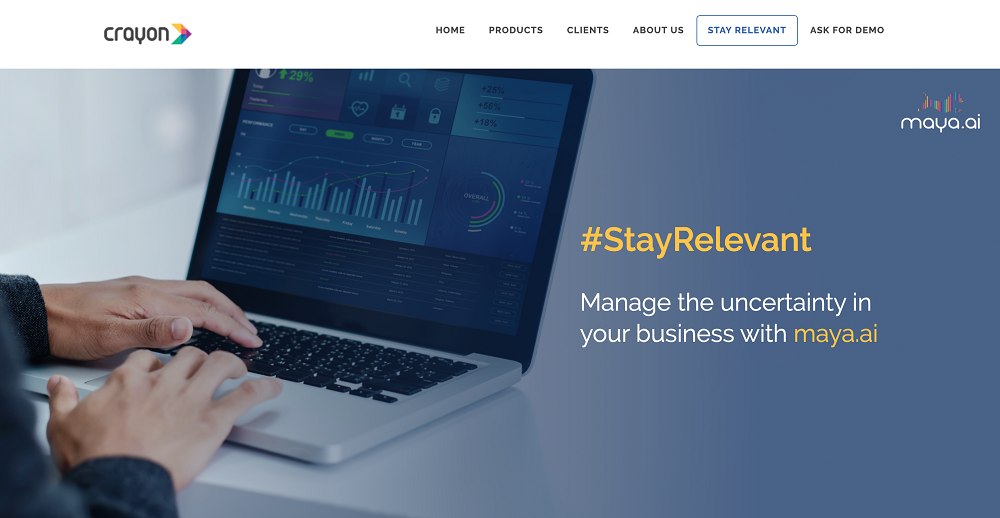 A great plan is half the battle won
So how did we pull this off in nine days? The answer lies in a lot of planning, dedication and consistent communication across the entire team. In these nine days, planning and execution happened very much in parallel. As soon as product owners had clearly defined product specifications, marketing transformed that information into collaterals. Concurrently, sales brainstormed and discussed (and validated) pricing.
I know a lot has been said about our GTM frenzy, and your GTM requirements might look different from ours. So, here are some tangible takeaways that you can apply to your own projects, GTM or not:
Have an owner responsible for each function. When working in cross-functional teams, accountability is key. We had one representative from each function in this team. He/she is crucial in ensuring things happen according to the plan and be ready to push others (from their own function and/or in the project team) when the time comes.

Implement a daily cadence. You decide the frequency that works for your team and the scale/intensity of your project. Our team had at least two daily stand-ups. Once in the morning to align on the day's tasks, and once more in the evening to wrap-up. The wrap-ups cover what has been completed and what hasn't, and to plan for the next day's priorities.

Create a day-wise calendar. We created a day-wise calendar for marketing and communications that charted out when, where and whom the collateral should go out to. With that we worked backwards with dates to have the messaging, copy writing and designs ready to go.
Necessity is indeed the mother of invention
It is indeed an exciting time for Crayon. This pandemic has accelerated many new product and marketing ideas, and even project delivery and client delight initiatives for us. One thing we have all learned in the past eight weeks is the importance of being agile and nimble in both our thoughts and execution. That is the core to staying relevant, to be constantly on your toes and ready to adapt to the new circumstances, whatever they may be.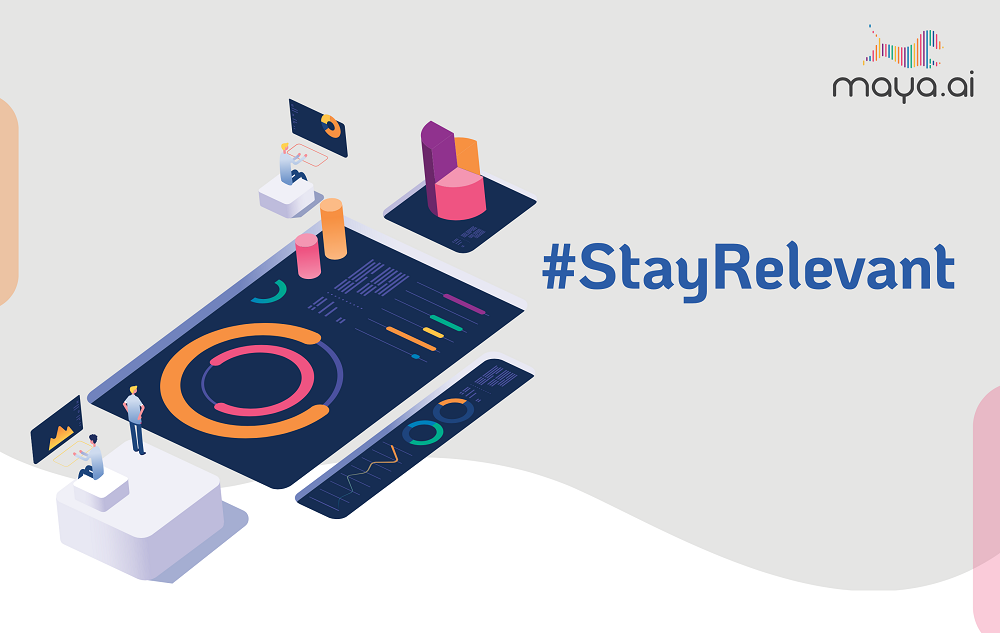 "To stay relevant – not just economically, but above all socially, you will need the ability to constantly learn and reinvent yourself," – Yuval Noah Harari, 21 Lessons for the 21st Century.
Read more of our lessons from lockdown!