Physical wallets are now passe. In 2023, it's all about the digital wallet. A growing majority prefer the ease of whipping out their phones and paying for purchases. Be it at the corner kirana store or at the glitziest of malls.  
The omnichannel dominance of digital wallets has captured a substantial share of transactions. We're talking close to 50% of e-commerce and 32% of point-of-sale (POS) transactions worldwide. With approximately $18 trillion in consumer spending, digital wallets continue to experience robust growth. Research predicts a 15% compound annual growth rate (CAGR) at POS and 12% annual growth in e-commerce until 2026.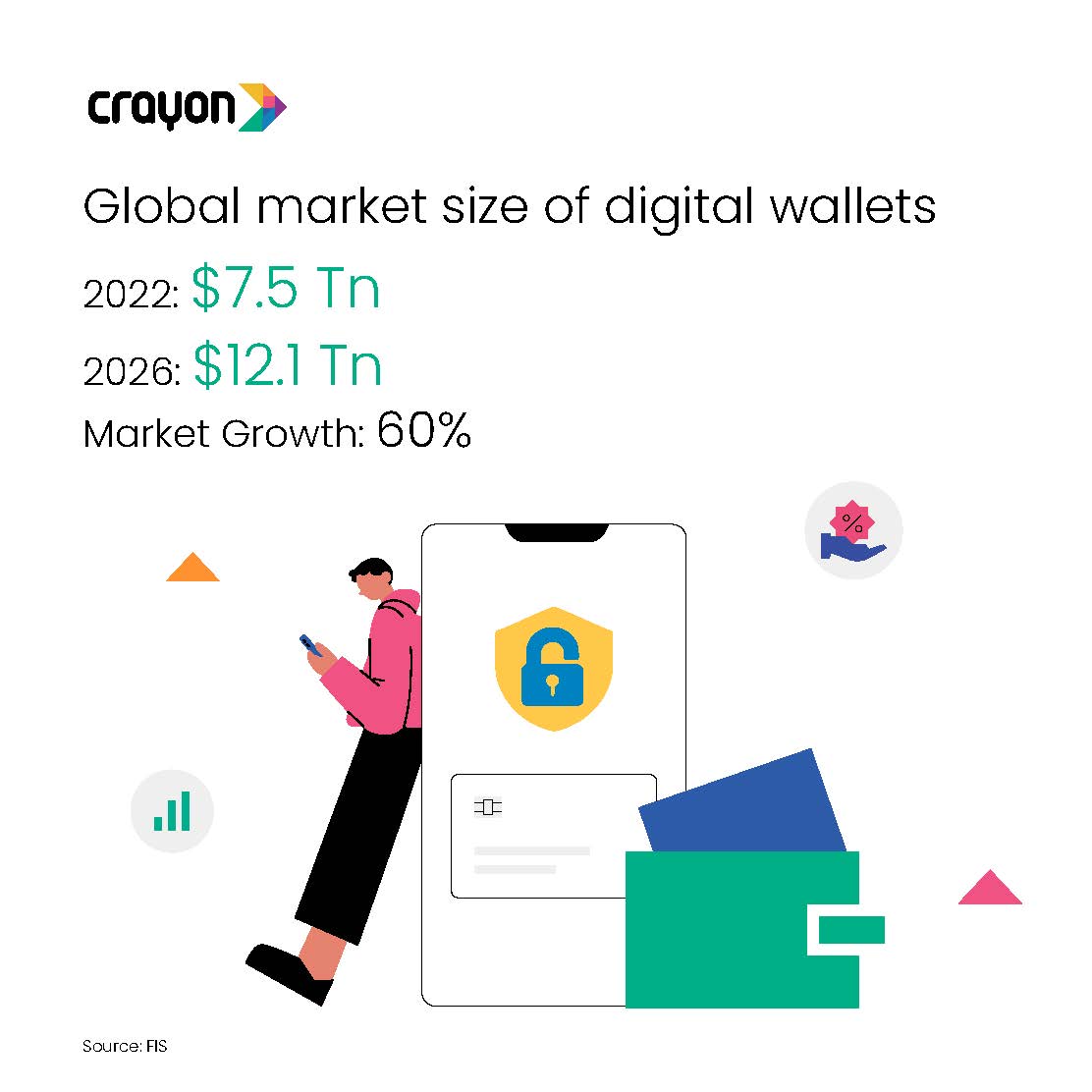 There are three simple reasons for the popularity of digital wallets: 
Convenience: U

sers can store their payment information securely in one place, eliminating the need to carry multiple physical cards or remember account details. 

 
Security: A

dvanced security measures ensure that sensitive data remains secure. By eliminating the need to share credit card or bank account details with merchants, digital wallets reduce the risk of fraud and identity.

 
Seamless transactions:

Users can complete transactions with just a few taps or clicks. This streamlines the checkout process, saving time and reducing friction during the payment journey.

 
Market research indicates a substantial growth trajectory for digital wallets, with the global market expected to reach $387.8 Bn by 2028. It's no surprise, then, that across regions like Asia-Pacific (APAC) and Middle East-Africa (MEA), digital wallets are gaining ground.  
Global leaders such as Alipay, PayPal, and Apple Pay have dominated this space across the globe. However, in regions like APAC and MEA, local wallets have emerged as market leaders. This includes 
GrabPay – Singapore

 

MoMo – Vietnam

 

GoPay and Gojek – Indonesia

 

GCash – Philippines

 

Paytm and PhonePe – India

 

JumiaPay and KongaPay – Nigeria

 

MTN MoMo –Uganda

 

STC Pay – Saudi Arabia

 

Careem PAY – Dubai 

 

Etisalat Wallet – UAE

 
Digital wallets in APAC 
With wallets accounting for 81% of e-commerce spend and 56% of POS spend in 2022, China has been the global leader in digital wallet adoption. And other APAC countries are quickly catching up. 
A Juniper Research study identified three countries in Asia Pacific primed for rapid growth over the next four years:
1.    Philippines
2.    Thailand
3.    Vietnam 
Projections show that by 2026, close to 75% of the population of each of these countries will use digital wallets. Rising access to mobile internet and m-commerce will be driving forces behind this trend. Digital wallet vendors can tap into this opportunity with a differentiated positioning. 
India's Unified Payments Interface (UPI) is a prime example. Its versatile architecture connects to various payment sources. This has ensured that almost every bank in India facilitates UPI transactions through mobile applications. By 2026, digital wallets are projected to reach 50% of the share of POS transaction value, highlighting the shift away from cash. This impact showcases the potential of innovative payment systems.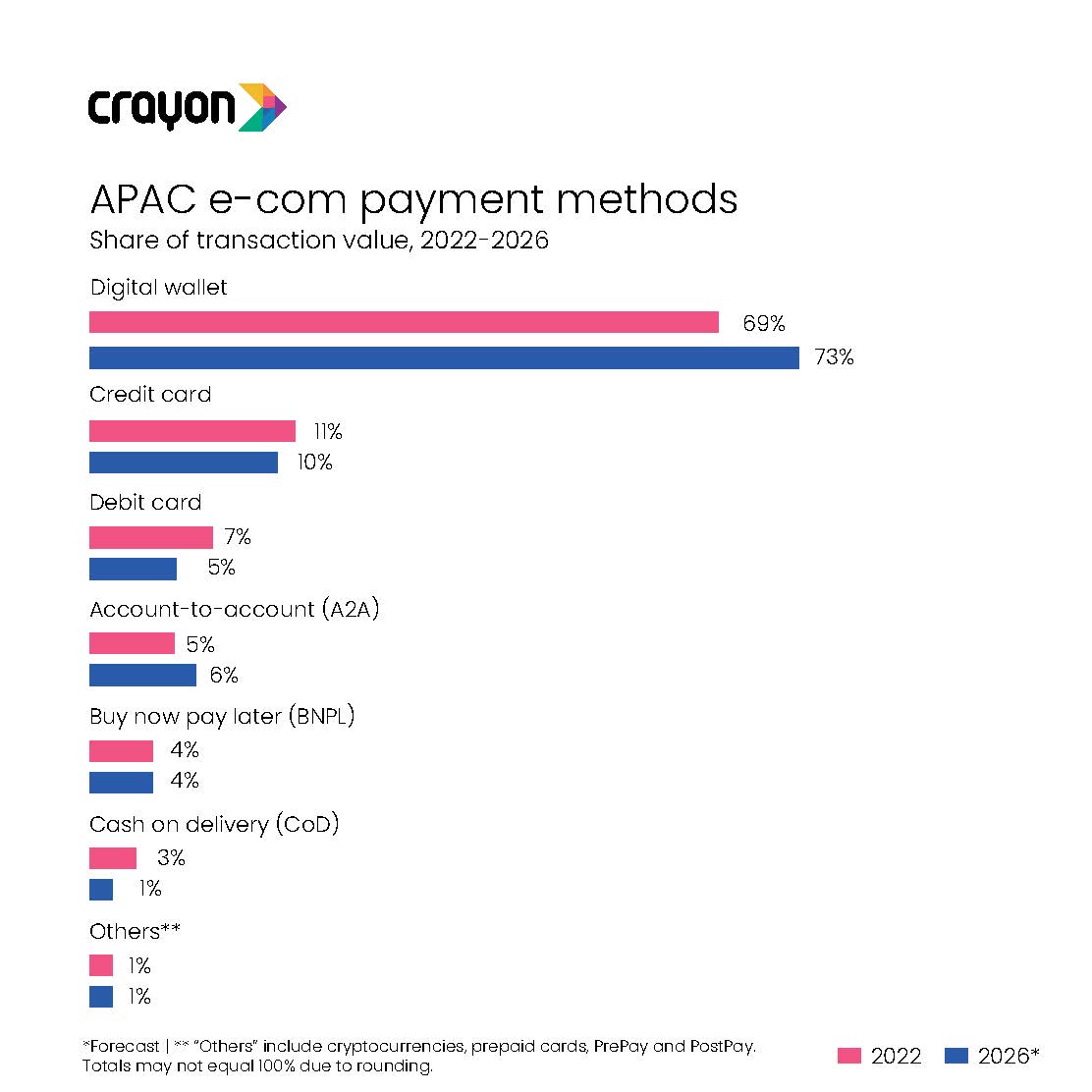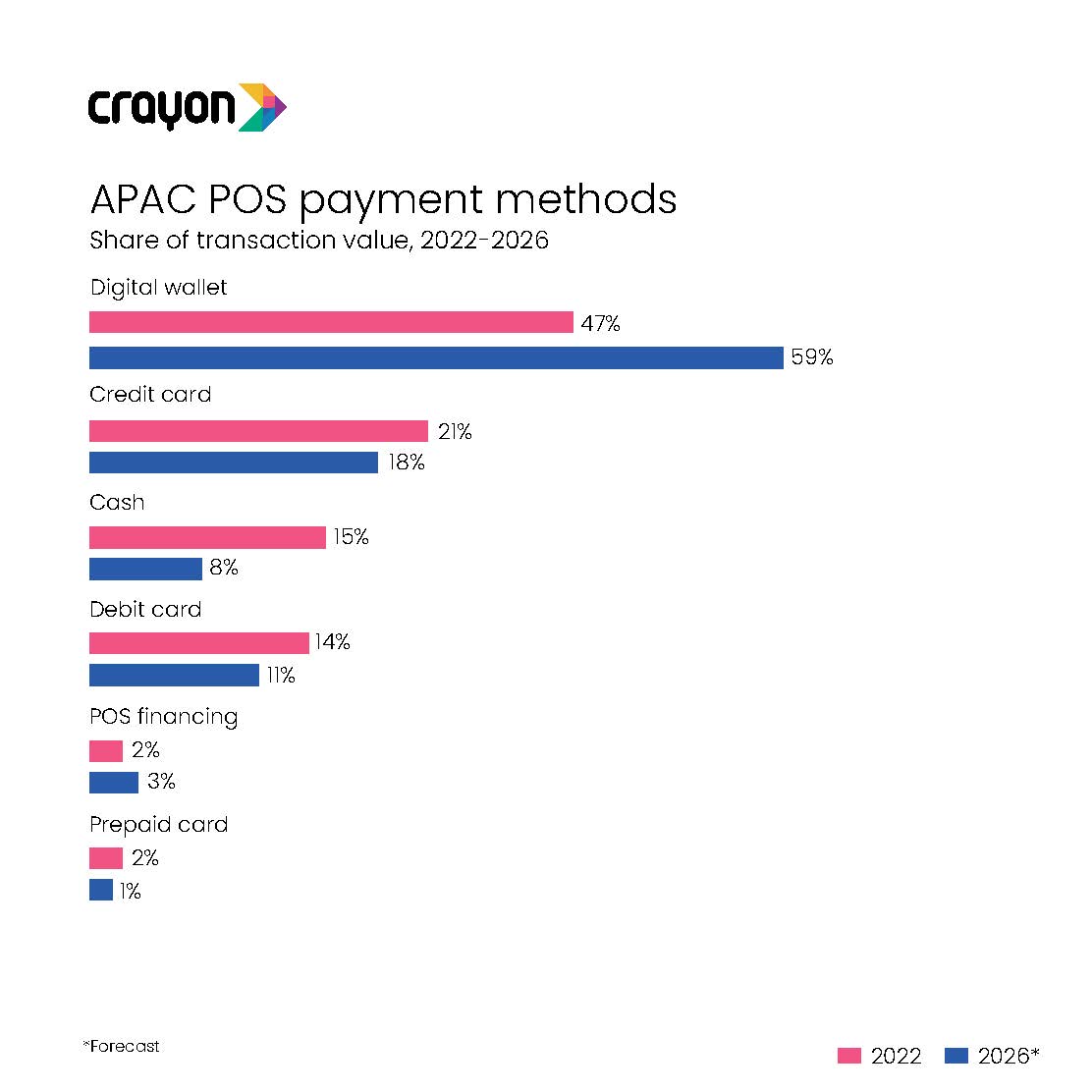 Digital wallets in MEA 
With a 20% share of online payments and projected growth at a 25% CAGR until 2026, digital wallets are gaining traction in the region.  
In a McKinsey study, 58% of consumers in the Middle East indicated a strong preference for digital payment methods. And 60% of experts expect digital wallets to be the most preferred payment method by 2025.  
Africa is on a similar path. In 2021, only 5-7% of financial transactions were conducted through digital channels. However, electronic payments are projected to grow 150%+ by 2025.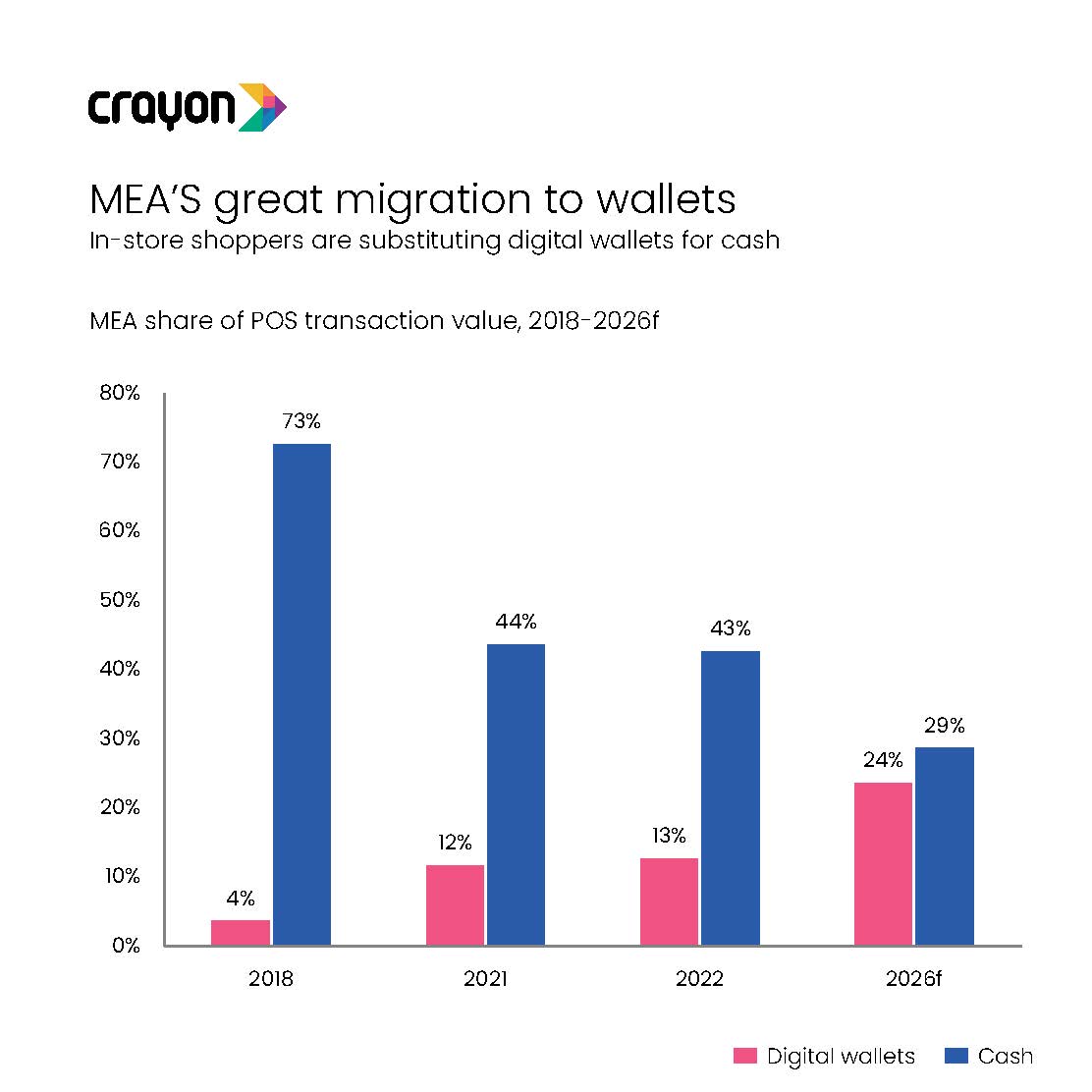 Innovation to drive digital wallet growth 
To sustain this growth pattern across regions, innovation is key. QR code payments are projected to account for over 40% of all transactions by volume by 2026. To remain competitive, these vendors must integrate loyalty features and personalized marketing capabilities to incentivize merchant acceptance. These value-added services will also help diversify revenue streams and capitalize on an active user base.  
Want to deepen engagement and drive growth of your existing digital wallet or launch a brand-new digital wallet? Speak to our fintech solutions experts today.