The CEO and founder of Mason, Kaus Manjita,  talked design, tech and entrepreneurship in Crayon Data's Lighthouse Fireside Chat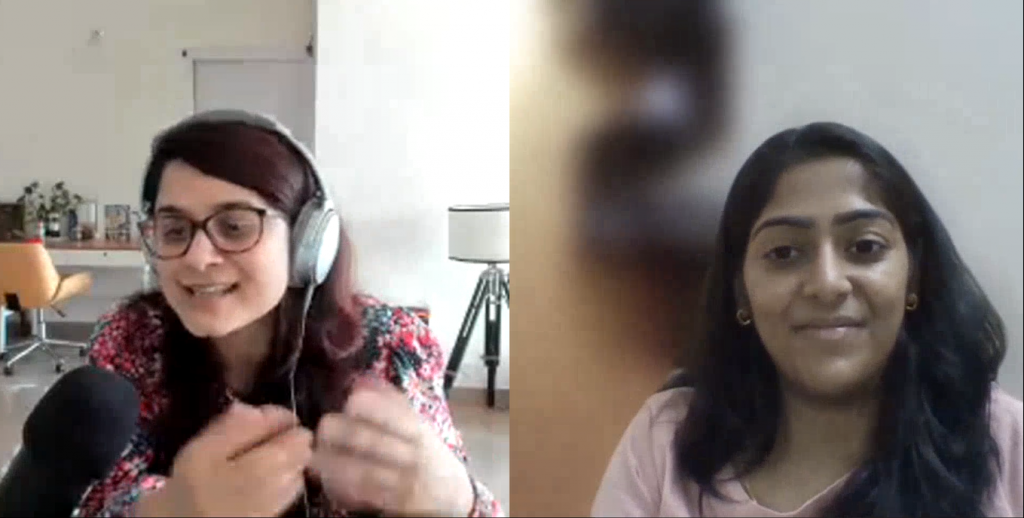 After spending over 16 years in ecommerce, Kausambi aka Kaus Manjita knows a thing or two about retail interfaces. "In a 24×7 storefront, you show design and creativity. But that stems from using the data you have," she said, in the Lighthouse Fireside Chat series with Crayon last week. This curious confluence of design and data was just one part of a highly interactive session.
Kaus was part of teams that built out order, transfer and warehouse management systems for companies like Fedex, Walmart and DHL. (The startup was later acquired by IBM Labs.) She worked with PayTM and Myntra in product management. Then launched Kubric.io, a platform to scale up design and content operations. And in May last year, Mason was established to help brands and marketplaces create smart storefronts on a nocode platform.
In the hour-long session, Kaus talked about her learnings in ecommerce, the importance of design, entrepreneurship and more. Here are six key takeaways.
1. Create experiences that have impact.
You might have great systems in place, but it doesn't matter unless you have a great end user experience. It could be as simple as making the process of taking cash from an ATM smoother and faster. In ecommerce, experience impacts the order value, revenues and overall business.
2. Personalization is contextual.
Personalization is not one-on-one interaction. It is important to be contextual, whether it is retail or music. Using data from my last five orders to give more suggested products is fine. But if it's not in the right context, it loses out. If I'm binge-watching YouTube, that gives the algorithm my mental frame of reference. How that is used to cater to my needs is key. It has to take care of my current context before going into my history.
3. Update your omnichannel.
You're browsing through Instagram and an ad for a T-shirt pops up. You go to the brand's store. And either the color or the size is not available. It has happened to all of us. Merchandising, design, business and marketing must come together to create a uniform omnichannel brand experience. If not, it'll result in loss of revenue. And more importantly, leave customers with a bad taste in their mouth.
4. Good design is at the heart of everything around us.
There are several platforms like Shopify, Wix and Magento that offer democratized ways to create an online store. But running these stores needs a lot of visual content. Experience is how people shop. There is no way around that. How do you enable personalization and deliver experiences in real time? It needs design.
This design needs to be mindful. Approach it with thoughtfulness and awareness of what you want to achieve. Tech like AI, nocode or headless takes away the operational grunt. It leaves you free to focus on the design, the experience and how it manifests and impacts your customer.
5. Commit to the entrepreneurship experience.
It's one thing to have ideas. But the difference between having an idea and building a company… It's a different planet! And you need a completely different mindset to achieve it. You need the resilience of seeing things through. I might consistently have great ideas, but they won't take off if I'm only doing things halfway. If I commit to it, it will change me as a person. And will probably have a bigger impact than just complaining that my ideas never take off.
6. No work is boring.
When we're younger, certain tasks might seem boring, and you're wondering, "Do I really have to do it?" Or "Am I really good at this at all?" I once had to launch a new product. I was a business analyst, but I had to do testing, set up test suites, automate using Selenium… I did not like it at all!
But so many of those things that I thought was boring 15 years ago has added so much value. Especially with my own startup. So, nothing ever goes to waste. Do everything you need to with rigor and commitment. You don't know when you might need to use the skill again. Only when you look back at your experiences, the dots connect. When you're going through something, it doesn't.