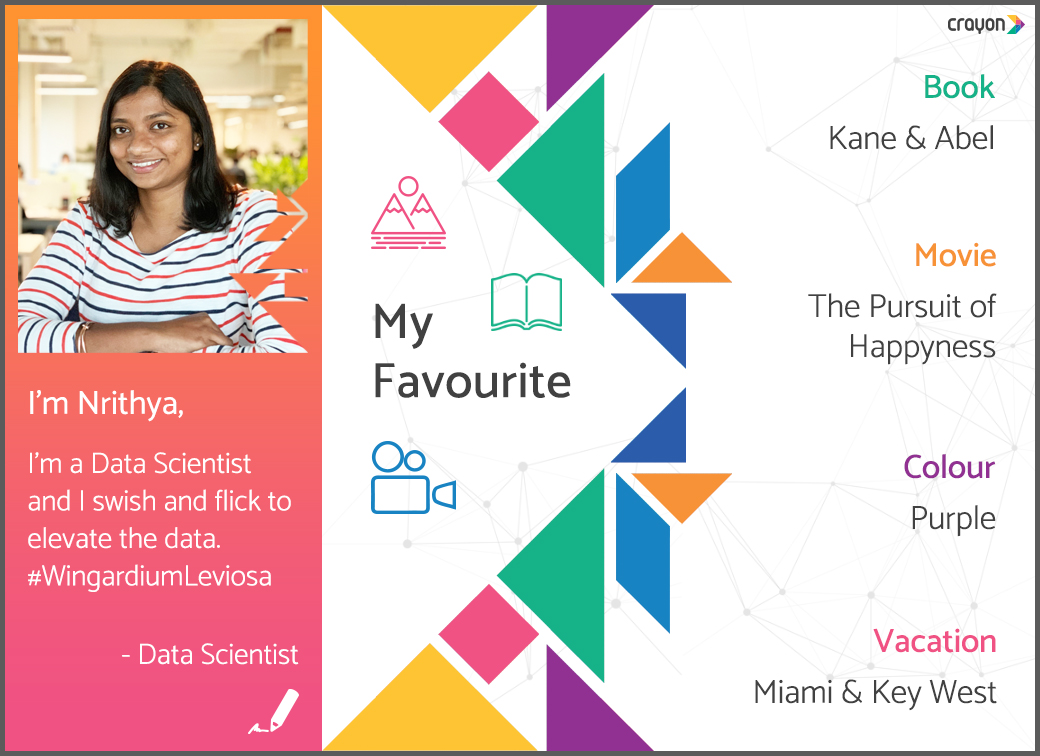 1) How long have you been at Crayon?
I've been here for 1 year and 1 month.
2) What do you do at Crayon?
I'm a Data Scientist in the Platform RE Team (the best team).
3) What's your average day like?
The day is usually filled with percentages, averages, probabilities… in short, machine learning.
4) What's your favourite Crayon memory?
That legendary Watson's night!
5) What's your favourite part about working at Crayon? What keeps you coming to work every day?
The amazing people and an open and free pantry (very important). Uh… I mean the learning and intellectual growth.
6) What do you contribute to Crayon? (Apart from your functional knowledge!)
I'm the ray of sunshine that brings out the rainbow.
7) What is something you love to do, outside of work? (Eg.: Shopping, playing Games, etc):
I recently got fascinated by two things – heritage walks and indoor landscaping. Okay fine, I have two plants! But you've gotta give me credit for keeping them alive.
8) If we had to choose a mascot for Crayon, who would it be and why? (can be a person living or dead who inspires you, a fictional superhero, anyone)
We already have the best mascot in the world… Maya!!