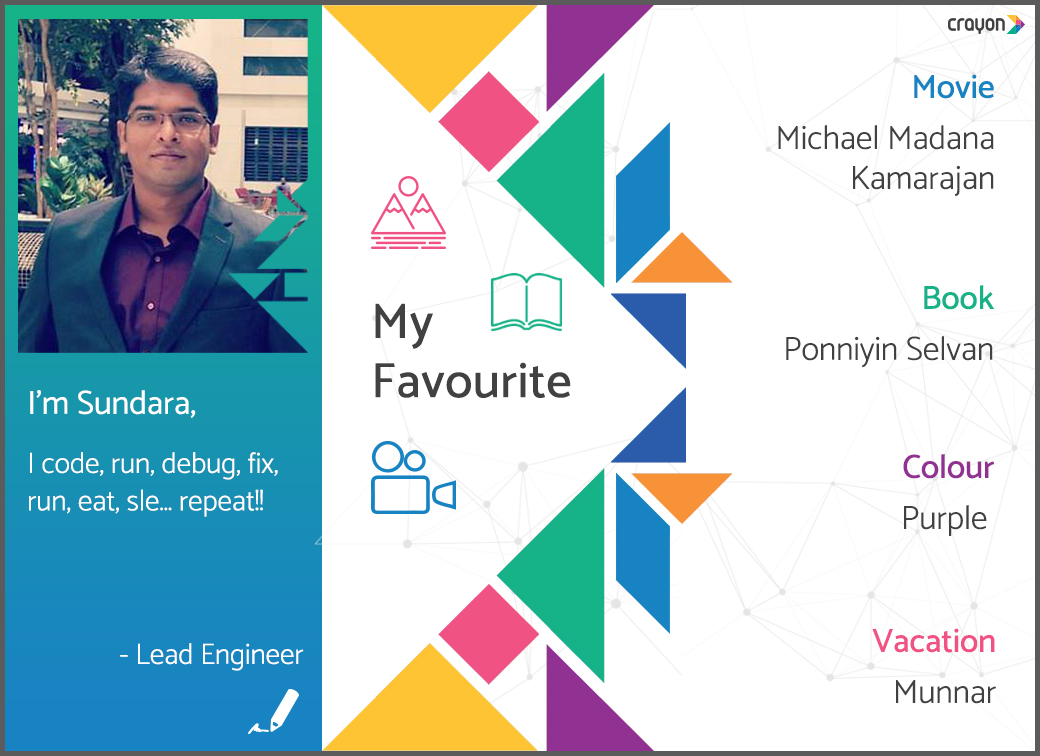 1) How long have you been at Crayon?
6 years
2) What do you do at Crayon?
I'm the Engineering lead of the Platform team.
3) What's your average day like?
It's full of meetings, discussions and writing code.
4) What's your favourite Crayon memory?
The cricket tournaments that we participated in.
5) What's your favourite part about working at Crayon? What keeps you coming to work every day?
People's support and enthusiasm!
6) What do you contribute to Crayon? (Apart from your functional knowledge!)
I always have a positive attitude! And see the bright side of any problem.
7) What is something you love to do, outside of work? (Eg.: Shopping, playing Games, etc)
I usually play cricket or badminton. Or binge on movies and shows.
8) If we had to choose a mascot for Crayon, who would it be and why? (can be a person living or dead who inspires you, a fictional superhero, anyone)
Buzz Lightyear from the Toy Story. Just for the quote, "To infinity and beyond!".