Japan's iconic Sakura season. We were all really excited about our trip to the land of spiritual awakening.
Who wouldn't be? It all sounded like a dream come true, until we realised the burden of planning a trip, from beginning-to-end!
As 3 women travellers taking our first long vacation together, we didn't realise the kind of elaborate planning that goes into choosing destinations to visit, picking places of interest that suit us all, making bookings for hotels in various cities. Not to mention, planning interesting eating options for the vegetarians along the way.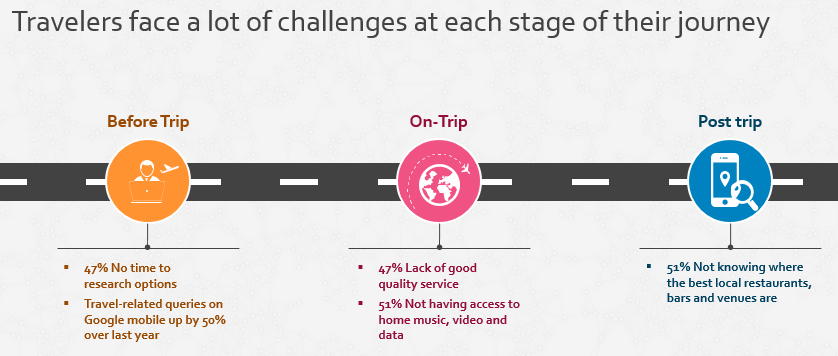 We searched for a hotel in Tokyo, and the internet burdened us with 18,153 hotel choices. Tokyo was one of the 5 cities that we planned to visit on the trip.
Billions of travellers are forced to endure the misery of choosing every single day. Travellers browse 36 travel sites before making a decision, and follow a complicated process before booking. The travel industry offers a fragmented experience for frustrated consumers. Plus there is no vertical integration in the travel industry. Air, hotel, transportation, activities, events, and dining are all offered separately.  Travellers waste precious time being overwhelmed with a million options. And on the other side of the same coin, enterprises waste billions of dollars on irrelevant targeting.
There is a simple solution to all these problems – a key ingredient if you will, that:
determines a person's tendency to like or be interested in something.
is a vital determinant of choice.
is sensitive to serendipitous discovery.
A matter of taste!
Crayon's key recipe to choice is a combination of Taste, Influence, Context and Behavior. Our taste graph maps the world's tastes at width and depth to establish a deep taste-based affinity between millions of choices.
Maya starts by collecting and curating its customer's taste, to build a personalized data fabric – an echo. Your Echo evolves and grows as Maya learns about your tastes, interests and habits. Using this knowledge, along with its taste graph, Maya enables OTAs to build the first-ever travel curation experience. One that will deliver personalised itineraries from choice-to-commerce.
The idea is to deliver taste based choices, to plan memorable experiences at every step of a journey. Right from a flight that suits your needs, to hotel options that fit your requirements. From what events to catch, restaurants to dine at, and places to shop at.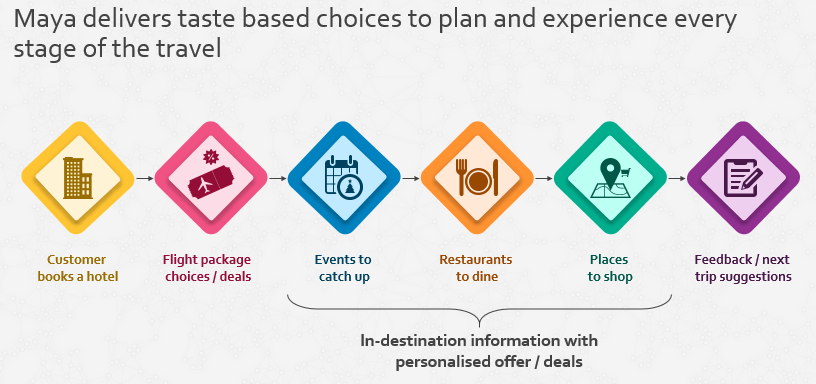 Apart from just giving choices, OTAs can also learn more about a user's taste fabric based on a user's interaction with the choices.
The travel industry spends billions on silo-ed engagement and targeting, using fragmented views of customers. These billions of dollars of expenditure have response rates of under 1%!
It's time OTAs sat up and took notice of Maya's Taste-driven personalised choice engine. And turn the misery of choosing into the magic of choice – for every traveller.