The planet of data and analytics is spreading its empire at a fast pace leading to digital innovation which is taking the industry by boom. The widespread of technology is creating a heap of opportunities for companies and individuals as well to excel in competitive tech-world.
An array of assets contributes to the success of an organization. Other than technological resources, human force is also an evident bonus for a company and the person leading the squad catches the spotlight decorated with a variety of great responsibilities.
With the quick advancement of disruptive technology in a developing economy like India, the leading business has become tougher than ever. Big data alone is capable of driving great values for a business to thrive in the market. While it sounds luring to be called as the leader or CEO of an organization but in reality, the position demands way more hard work and dedication to justify the title.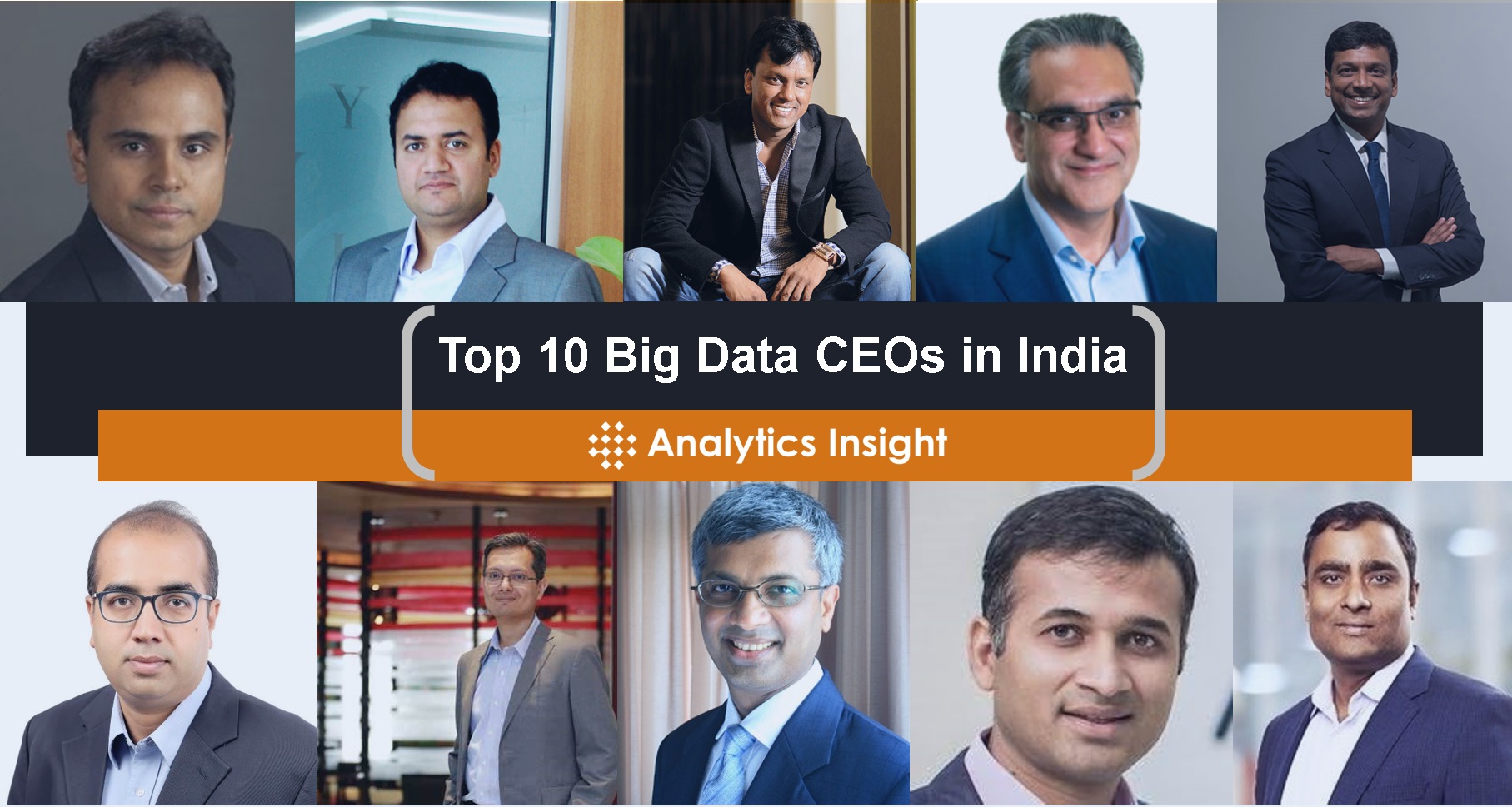 In the ecosystem of "need to lead the data", CEOs of a company play vital role extracting profit and prosperity for it. Here we have created a list of 'Top 10 Big Data CEOs of India' to underline their contribution, knowledge, and experience in the Big Data and Analytics Industry.
Suresh as a CEO of Crayon Data loves working with sparky people who see things as they think it should be not as they are; with daring clients who are willing to create the future; and courageous investors who are putting their monies behind company's ideas for world domination.
He has more than 31 years of work experience. During these years he had been a part of a corporate career at Global Analytics Practice/business leader for IBM GPS from 2009-11 and an entrepreneur/CEO at RedPill Solutions, sold to IBM in 2009.
Suresh has experience on clients and brands like Citibank, ABN AMRO, Unilever, Pepsico, Pond's. He has undertaken consulting assignments and clients including Emirates Airlines, Hewlett-Packard, Nokia, Motorola, Standard Chartered Bank, MasterCard Avisors, Microsoft, Bank Danamon, Samba, ABu Dhabi ISlamic Bank, Al-Rajhi Bank, ICICI Bank, HDFC Bank, Kasikorn Bank, Siam Commercial Bank, Bank Ayuthayya, Bank Central Asia, Bank Internasional Indonesia, DTAC, Telekom Malaysia, Celcom, Eon Motors Malaysia, etc.
Suresh's specialties consist of big data and analytics, entrepreneurship, customer management strategy, segment marketing, experience branding, marketing strategy, brand consulting, innovation, business strategy.
This article was originally published in Analytics Insights. You can read the complete article here.