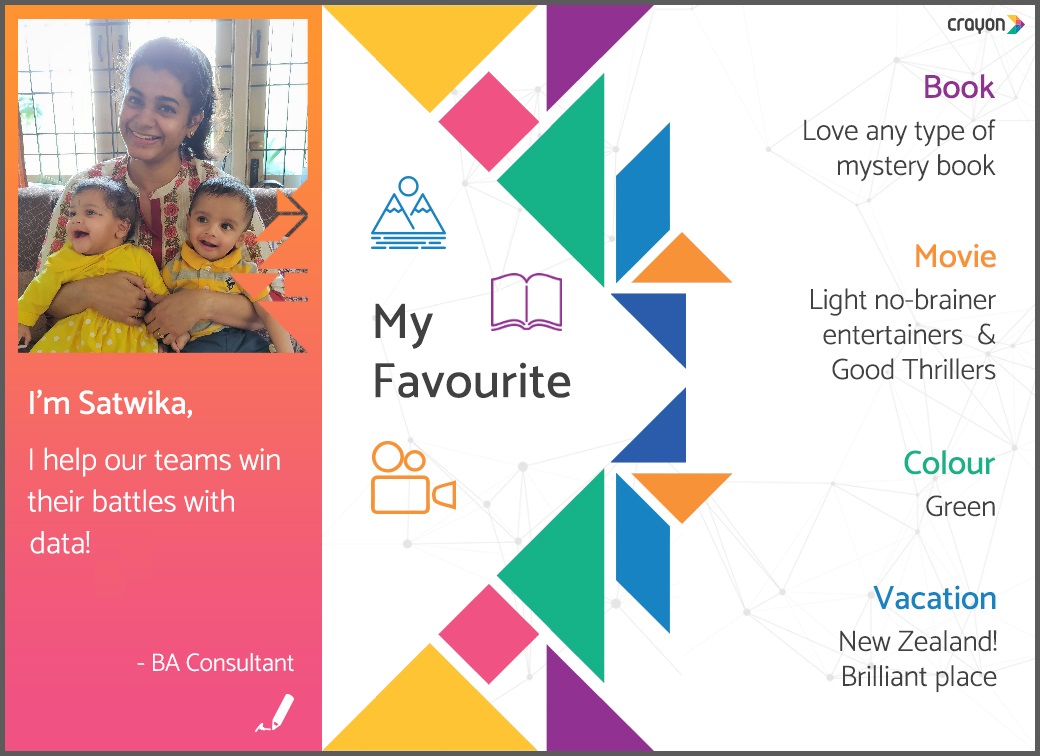 1) How long have you been at Crayon?
I joined Crayon in 2017 and then went on a break and now it has been 5 months since I came back!
2) What do you do at Crayon?
I ensure that every deliverable sent from my team is one that is the closest reflection of Crayon's values
3) What's your average day like?
Back to back meetings, discussion, presentations and a little bit of carrom
4) What's your favourite Crayon memory?
This was actually before I joined Crayon. My coffee shop conversation with Aarti! That is a lasting memory.
5) What's your favourite part about working at Crayon? What keeps you coming to work every day?
The non-boring work environment that is present in my team
6) What do you contribute to Crayon? (Apart from your functional knowledge!)
Some smiles and I lighten the mood
7) What is something you love to do, outside of work? (Eg.: Shopping, playing Games, etc):
I love to watch movies and eat at new places
8) If we had to choose a mascot for Crayon, who would it be and why? (can be a person living or dead who inspires you, a fictional superhero, anyone)
Professor X : Crayon is a school of various types of superheroes!