Meet the brilliant mind who is often regarded as the Father of Indian AI.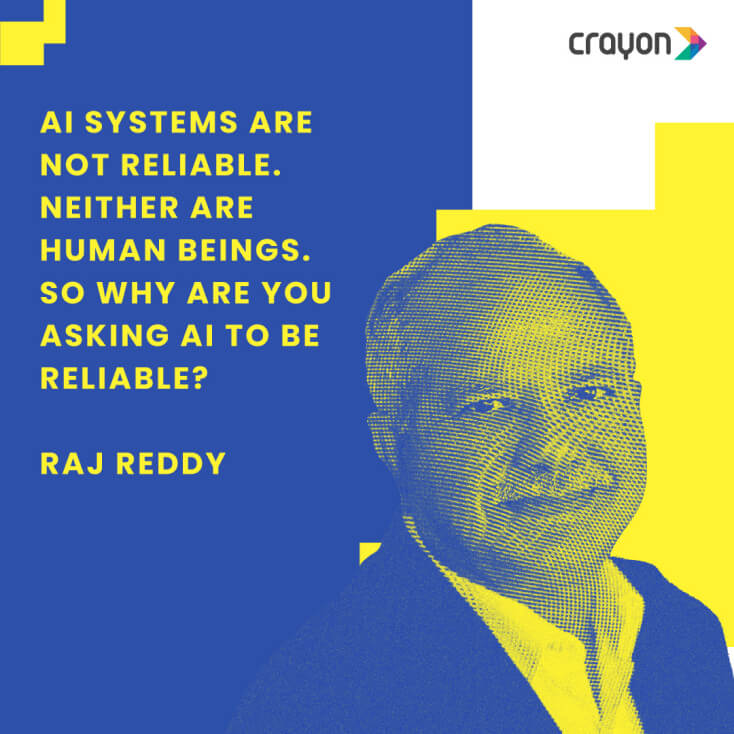 Raj Reddy was born in Chittoor district, Andhra Pradesh, India, in 1937. He studied civil engineering at the College of Engineering Guindy, Chennai. After a master's degree from the University of New South Wales, Australia, he pursued a PhD in computer science at Stanford University.  
After working for IBM briefly, he moved to academia – first at Stanford University, followed by Carnegie Mellon University. In the early days of AI, Reddy was one of the pioneers who dared to dream big. He wasn't content with just studying AI; he wanted to create a tangible impact. And that he did. 
Reddy's early work included developing the Hearsay speech recognition system, which was a groundbreaking achievement in its time. This system laid the foundation for the voice recognition technology that powers virtual assistants like Siri and Alexa today. He also recognized the potential of AI in healthcare and worked on developing AI tools to assist medical professionals in diagnosis and treatment. 
Reddy's other major research interest has been in exploring the role of "Technology in Service of Society". He believes that countries like India need to "target AI developments to tackle knowledge deprivation".  
Unsurprisingly, he has received many accolades for his work. This includes Legion of Honor (1984) and Padma Bhushan (2001). He was also the first person of Asian origin to receive the Turing Award (1994).  
He is also known as a passionate educator. He was the founding director of the Robotics Institute at Carnegie Mellon in 1979. This institution quickly became a global hub for cutting-edge AI and robotics research. He was also the Dean of the School of Computer Science. As a dean of SCS, he helped create the Language Technologies Institute, Human Computer Interaction Institute, the Machine Learning Department, and the Institute for Software Research. He was also the founding Chancellor of Rajiv Gandhi University of Knowledge Technologies.   
As AI continues to shape our future, we can all be thankful for the path he paved, making the impossible seem possible. Raj Reddy, the man who turned science fiction into reality, will forever be remembered as a giant in the world of artificial intelligence.