Financial technology (FinTech) refers to new technology designed to improve and automate the use and delivery of financial services.
Basically, fintech is all about helping consumers, business owners, and companies better manage their finances by using specialized algorithms and software on computers and smartphones.
There are many companies in the financial technology sector that are revolutionizing finance and the way people and businesses manage and use their money.
This article showcases some of the most impressive tech startups to watch for right now.
These companies provide innovative new technology, as well as exciting ideas for the industry. Best of all, they offer cost-effective solutions for businesses and individuals.
They tackle financial needs and problems, challenging financial companies and banks through innovation across various financial industries and segments.
If you are interested in these companies and their technology, read on to discover more about today's 7 emerging fintech startups and their technology.
Our list includes companies chosen from different sectors and industries of fintech, including:
Personal loans and investment
Business insurance
Payments processing
Digital banking
Consumer loans
Mortgage
Stockbroking
Of course, fintech covers a much broader area, including fundraising, nonprofit, education, investment management, and retail banking, to name but a few.
But, these 7 industries are the ones that showed the most promise in the past year based on the number of successful startups.
So, if you're ready, let's dive in!
1. SoFi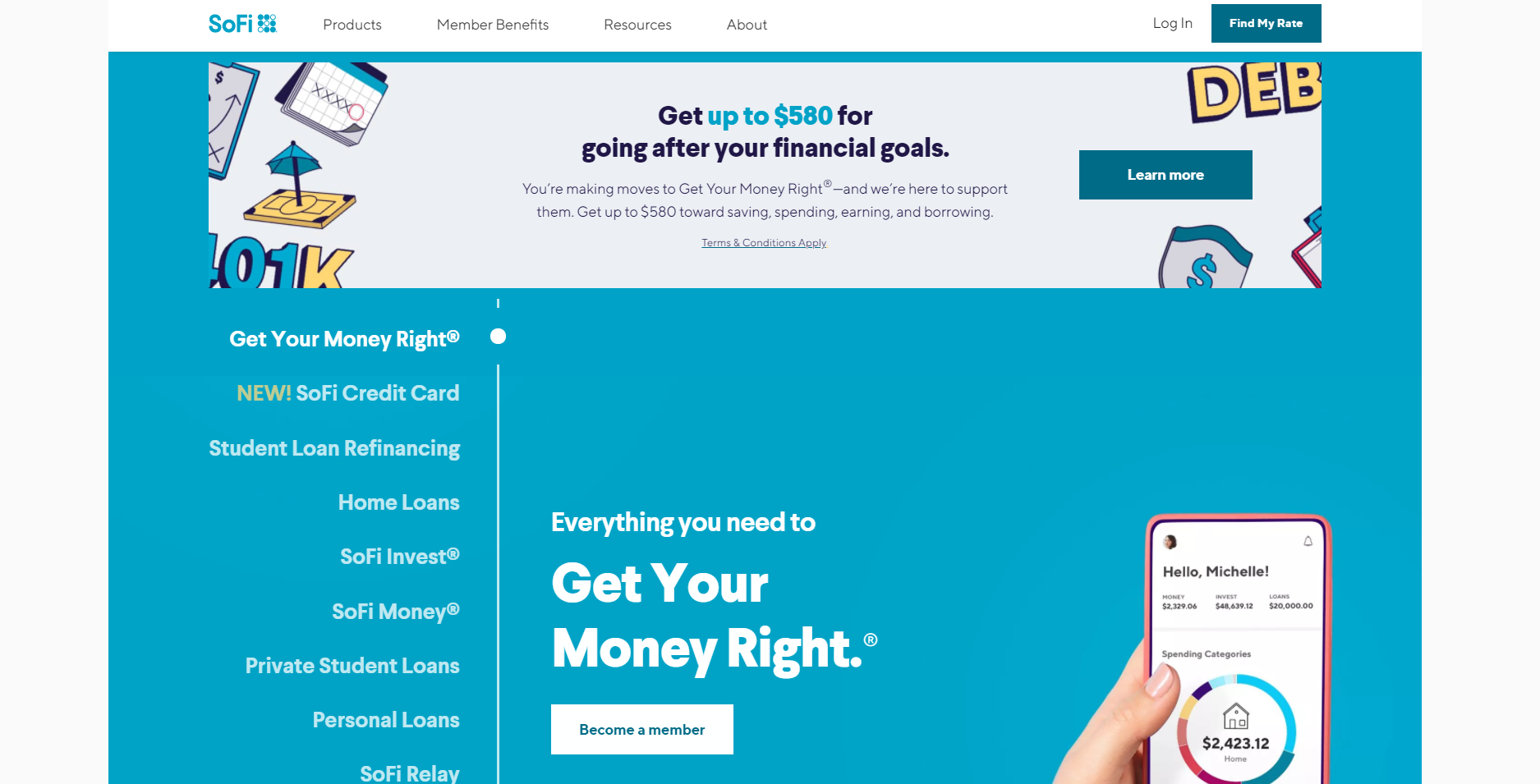 Country: USA
Market: Personal Loans and Investment
Funding: 2,5B
Website: SoFi.com
SoFi (Social Finance) is one of the top companies that are pushing the envelope for fintech.
The company provides a wide range of financial services, including lending services and wealth management.
It caters mostly to younger professionals, helping them with every aspect of handling their finances, including:
Saving money
Spending
Borrowing
Investing
SoFi's services are targeted toward anyone looking to get their money right, whether it's buying a home, paying off student loans, growing their careers, or investing in their future.
They offer training to teach individuals about how to manage their finances effectively. For instance, if someone wanted to learn more about making money online, they would be able to get one-on-one assistance from the financial advisors on the platform.
For the most part, fintech companies like SoFi use financial innovation to disrupt specific business models.
They rely on technology to simplify business processes, connect with broader audiences, and reach targeted customers.
SoFi has had to compete against more traditional players that offer less efficient processes of conducting business. And, like other startups in this industry, the company has evolved in a space where money is the commodity.
That's why they, like other companies that implement new business models successfully, have reaped huge benefits relatively quickly.
SoFi managed to raise a huge amount of funds to develop its model in a very short period of time. It has since reached a huge market and now boasts profitable operating margins.
2. Next Insurance
Country: USA
Market: Business Insurance
Funding: $631M
Website: >NextInsurance.com
Insurance is prominent among the many financial industries and services being disrupted.
New innovations are allowing companies like Next Insurance to serve customers in unique and unexpected ways.
This start-up, in particular, stands out from the many successful insurance technology companies, also called "InsurTech", thanks to its technology which allows the online insurance provider to eliminate agents and extras.
This, in turn, enables the company to provide entrepreneurs and small business owners with attractive prices.
The insurance company offers tailored insurance policies that are designed for different professionals in a wide range of fields, such as:
Construction
Contractors
Education (including eLearning platforms)
Cleaning
Fitness
Beauty
Entertainment
… and many more.
Headquartered in Palo Alto, CA, Next Insurance was founded in 2016 and has since become one of the most popular providers of insurance solutions for small business owners.
This company that sells empty capsules in a range of sizes and quantities is a perfect example of a business that stands to benefit a lot from business insurance solutions from this startup.
3. Stripe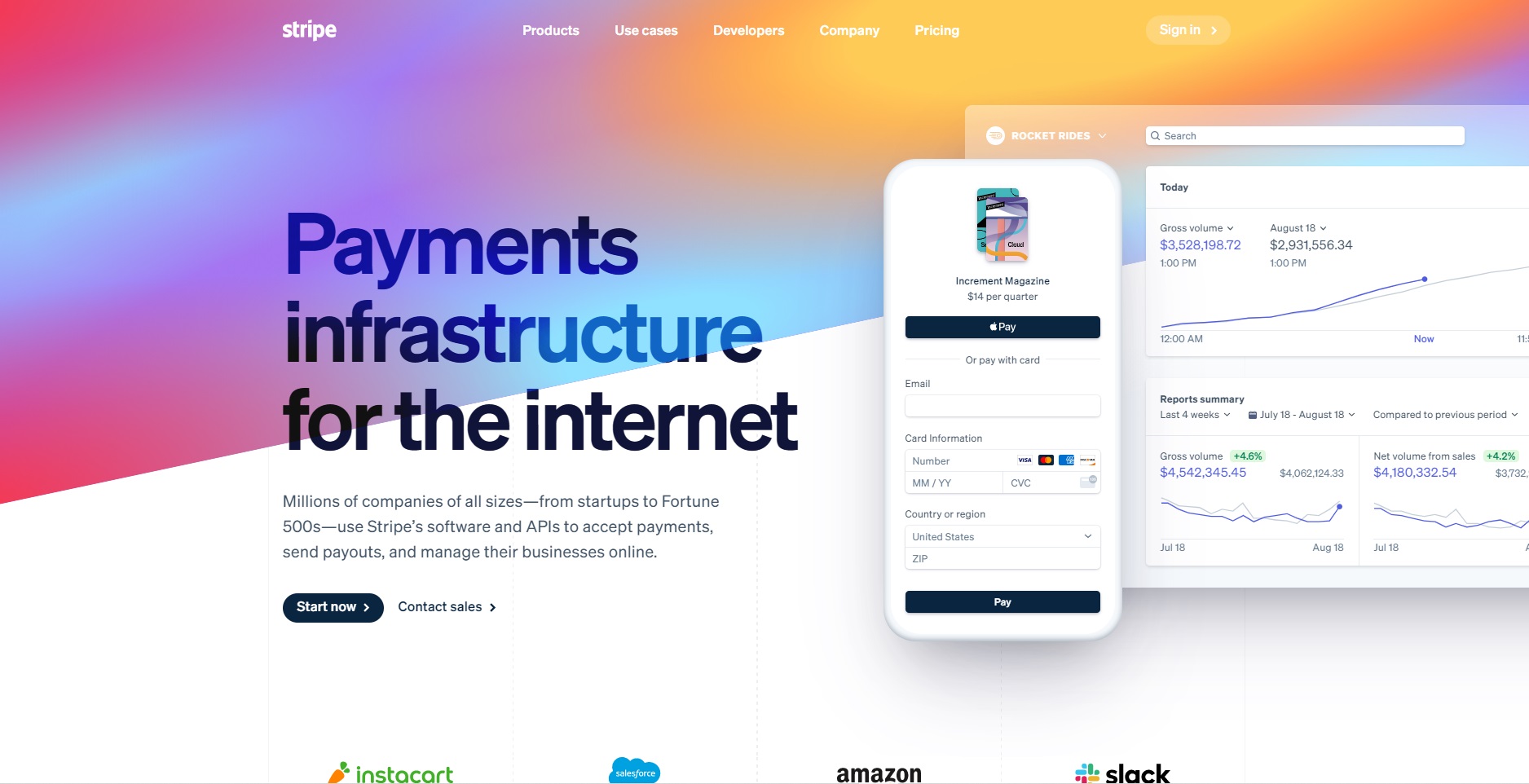 Country: USA
Market: Payments Processing
Funding: $1.6B
Website: >Stripe.com
Stripe, an online payment processing system founded in 2010, is well known for providing exceptional services – both in its country of origin and across the globe.
The company has been at the forefront of growing internet commerce, supporting the latest platforms (marketplaces, mobile commerce sites, etc.), and powering new business models.
It offers a developer platform that makes it easy for businesses to accept payments online using its software and APIs.
Businesses can also easily send payments and manage many other financial aspects of their businesses online.
Stripe also offers the infrastructure for the following applications:
Crowdfunding and marketplaces
Fraud prevention
eCommerce analytics to start, run, and scale businesses online
…and much more.
This popular startup has a fully integrated suite of payment products that cater to millions of companies across the world, ranging from startups like this barcode software provider to massive corporations.
It has already reached a massive base of customers for its payment processing solutions, resulting in its quick rise to "unicorn" status, which means that it has a valuation of over $1 billion – further proof of the fact that fintech companies are often among the fastest-growing and most successful startups in the world.
Did You Know: Stripe has become the most valuable startup ever thanks to its most recent round of funding where the company raised $600 million. The online payments technology provider was valued at $95 billion, which is nearly three times what the last reported valuation was in April 2020.
A lot of businesses, particularly those in eCommerce stand to benefit from Stripe's software platform which is designed for starting and running online businesses.
For instance, an eCommerce store like 3Wishes might use the platform's tools to accept payments, manage their business online, and expand globally.
4. Chime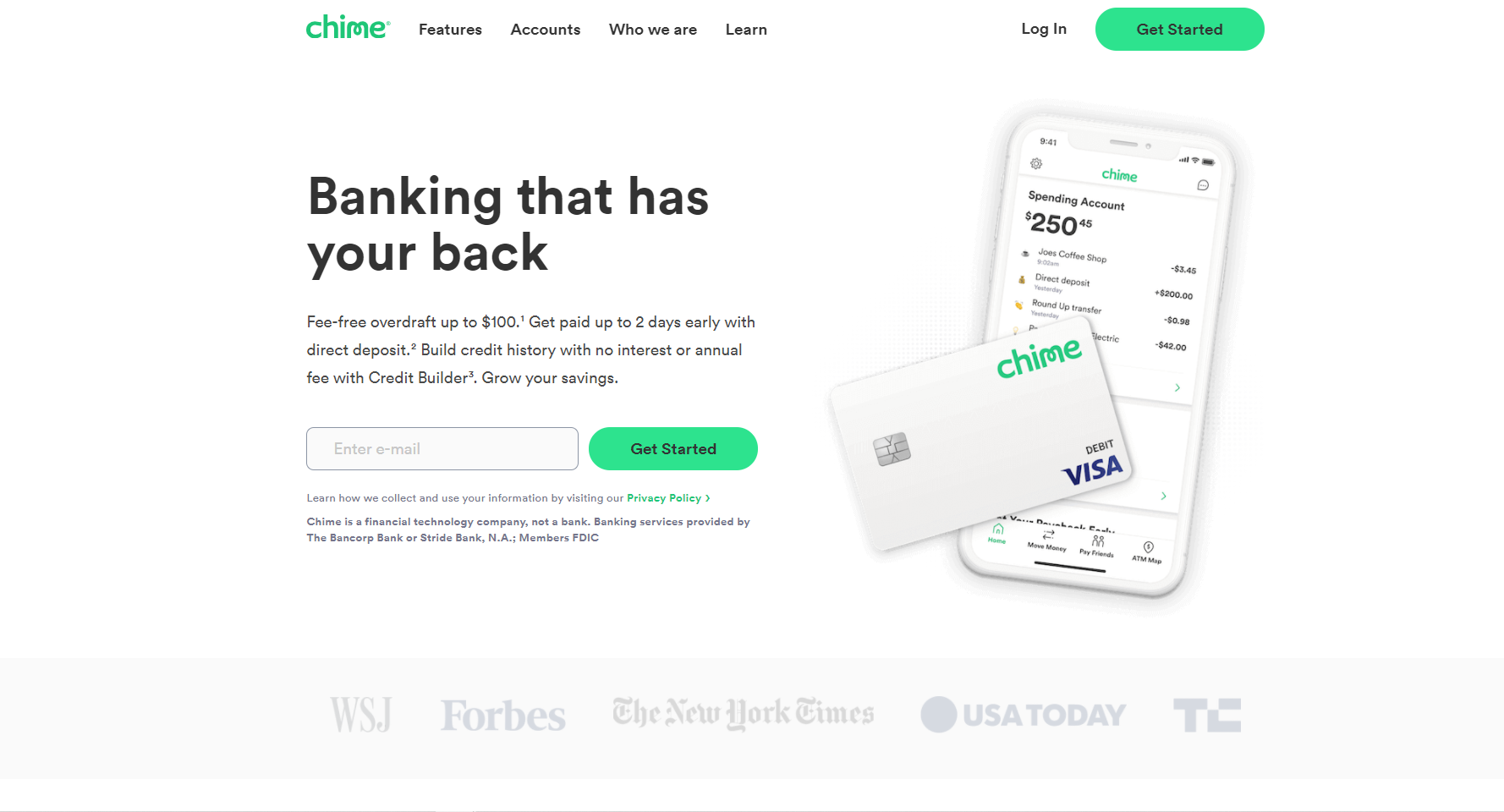 Country: USA
Market: Digital Banking
Funding: 1,5B
Website: >Chime.com
In the past year, fintech companies tackled a lot of different financial segments and markets. Many of the successful startups were digital banks like Chime, also known as "neobanks", or "virtual banks".
These are banking business models without physical branches. The massive success of Chime and other startups focused on this new type of bank proves that this business model of doing away with physical bank branches is becoming more and more popular across the globe.
This is particularly useful for today's online entrepreneurs who do everything online.
For example, a freelance developer who creates WordPress guest blogging plugin software for a living would greatly benefit from this type of banking model where he can take care of all his financial needs in one convenient place.
With over 4 million accounts and zero physical bank branches, Chime is one of the fastest-growing startups in the digital banking sector that offers financial services without maintenance or overdraft bank fees.
It operates through websites or mobile apps and proposes the following range of services for individuals:
Spending accounts
Savings accounts
Credit building accounts
Mobile banking
Digital payment solutions
…and much more.
Chime doesn't levy fees for services, and so the company's business model depends on interchange transaction fees from merchants.
This startup would be a great option for individuals and businesses who want financial peace of mind in their everyday transactions.
The digital bank offers members early access to payments, which makes it ideal for a business like this customized meal planning service.
Because the award-winning bank charges no fees and also helps members grow their accounts automatically, this type of account is also perfect for someone such as a web design freelancer.
5. Robinhood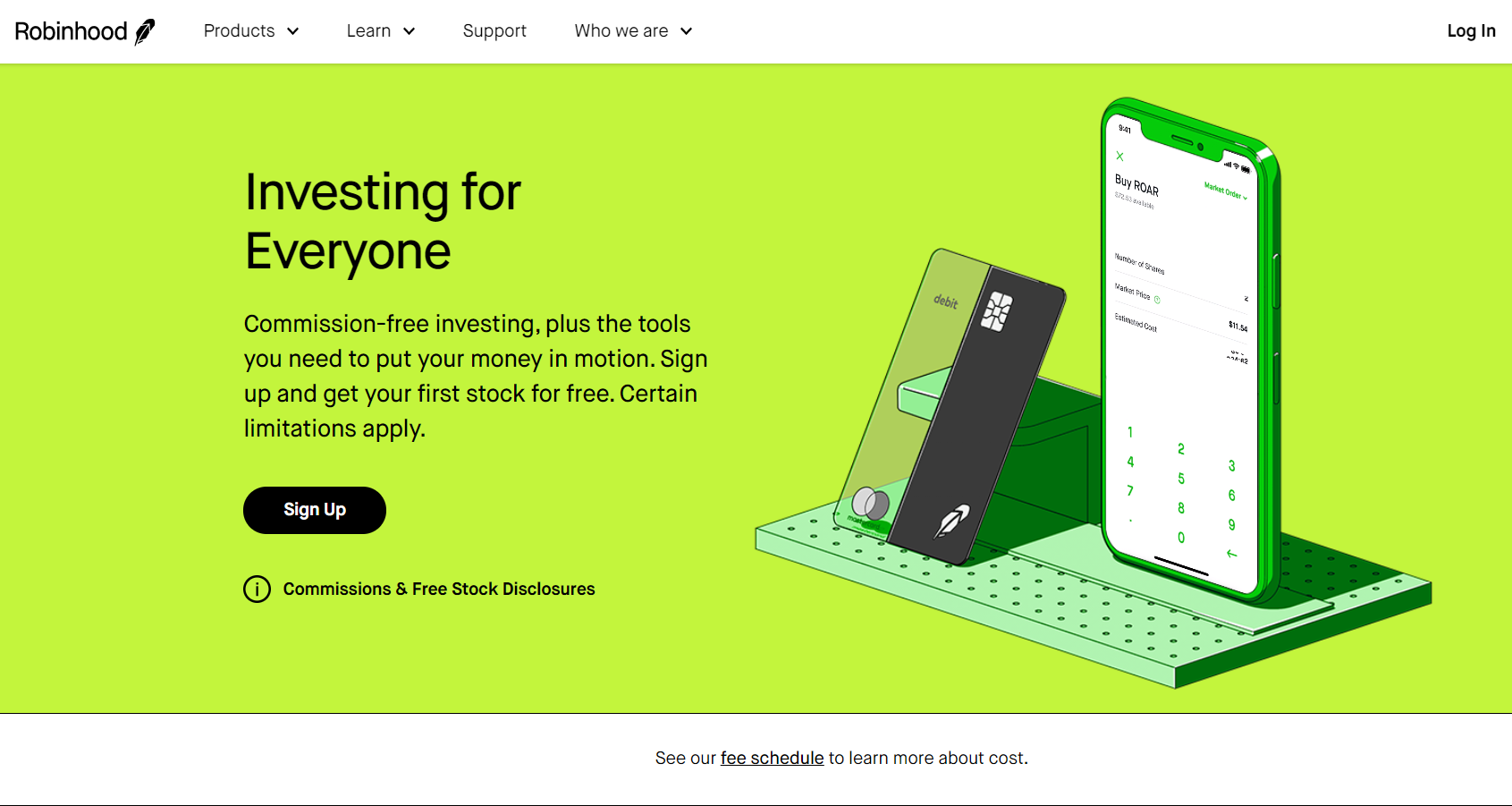 Country: USA
Market: Stockbroking
Funding: $2.2B
Website: >Robinhood.com
Robinhood is a popular stockbroking company that was founded in 2013. It offers commission-free investing, as well as the tools users need to put their money in motion.
Operating through a mobile app and website, the tech startup provides cash management accounts as well as a platform for individuals to buy and sell cryptocurrencies, options, stocks, and ETFs.
The company's business model relies on interest earned from margin lending and customers' balances.
According to their website, Robinhood is on a mission to democratize the financial system.
The startup believes its solutions should work for everyone, not just a few individuals. They offer a user-friendly platform packed with useful tools for helping people to take part in the financial markets.
They also provide users with a wealth of knowledge, training, and financial advice through regular emails.
Since its launch in 2015, the company has made investing accessible for millions of users through its desktop and mobile apps since there aren't any physical locations or even individual account management services.
Survey results show that Robinhood is among the leading brokerage firms available right now in terms of customer accounts.
6. Affirm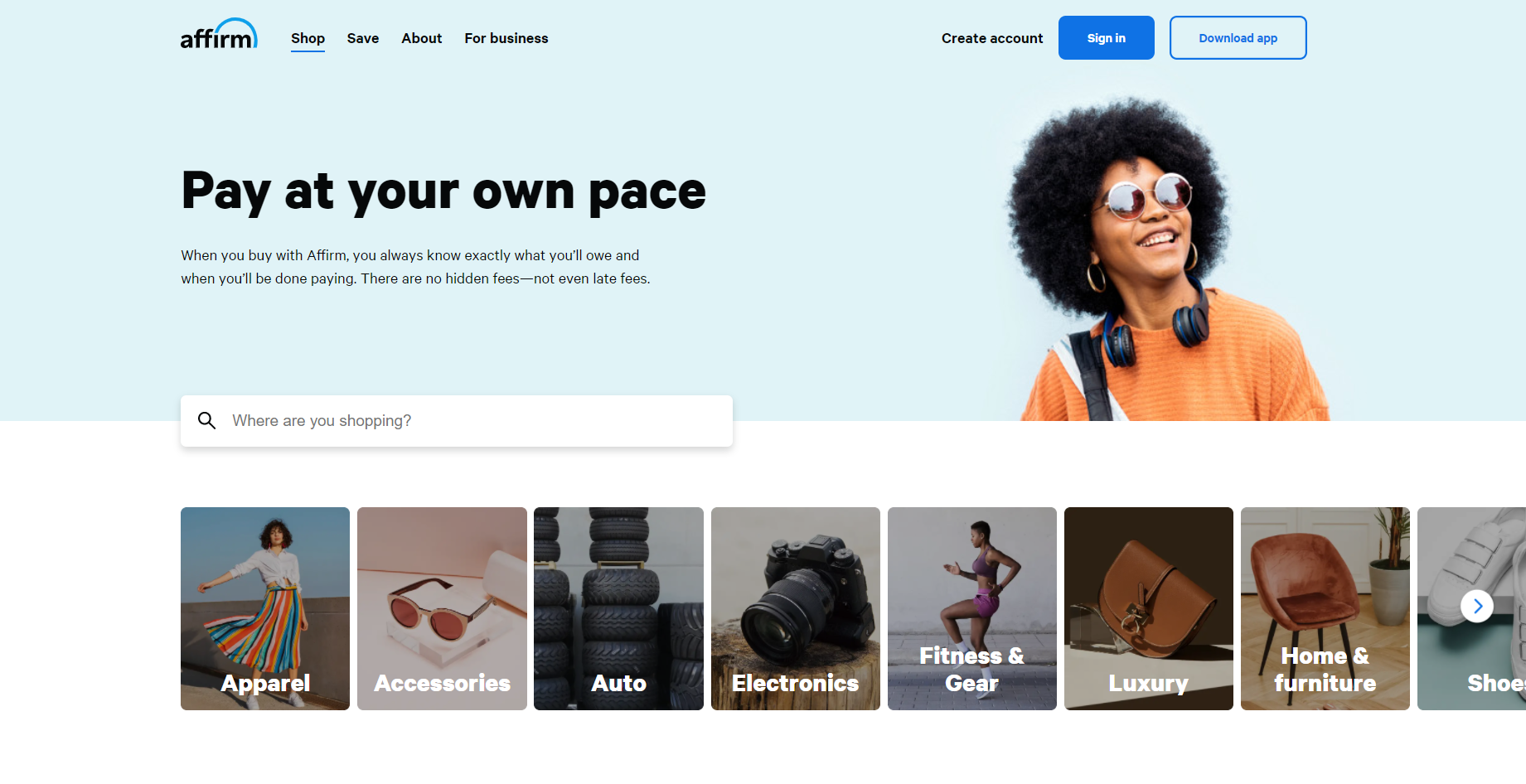 Country: USA
Market: Consumer Loans
Funding: $1.5B
Website: >Affirm.com
Affirm was founded in 2012 and is currently headquartered in San Francisco, CA. The tech startup offers consumers installment loans at the point of sale.
It helps shoppers pay for purchases over multiple months without any hidden or late fees so they know exactly what they will owe and when they will be done paying.
The company gives customers more time to pay for the things they want by simply choosing "Affirm" at checkout.
Affirm's aim is to reinvent credit and make it more transparent, honest, and friendly.
The company wants to advance their customers' financial well-being and they are doing this by delivering honest financial products that improve lives.
This specialized service from Affirm not only helps to make financial services more accessible to shoppers but also increases the basket size and conversions for online merchants, particularly those that sell higher-priced products.
This works for all types of products, from physical products like mattresses and bedding to digital products and software like this CRM with a predictive dialer.
You can simply purchase it now and make smaller, more affordable payments over a period of months.
7. Figure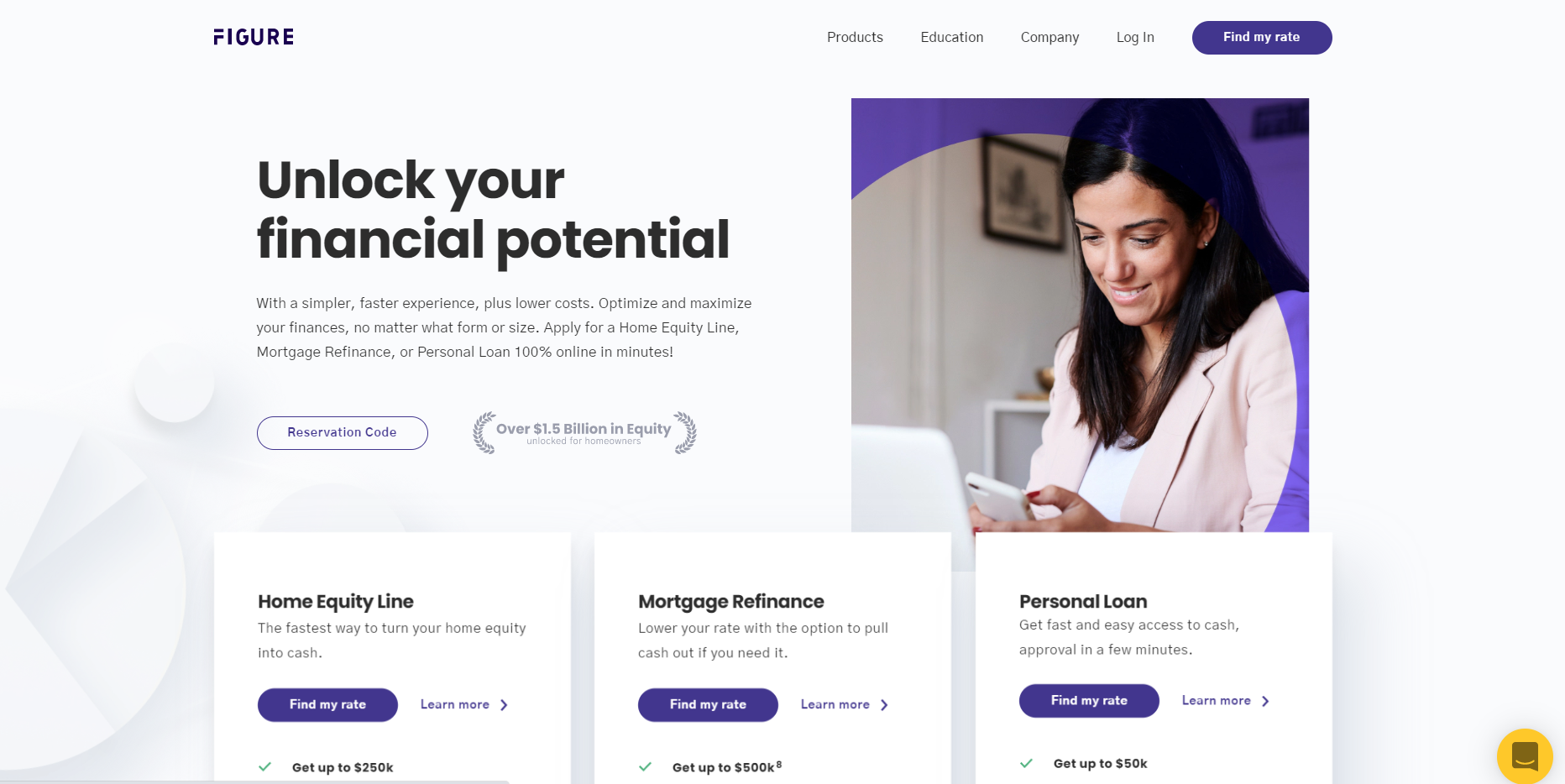 Country: USA
Market: Mortgage
Funding: $1.4B
Website: >Figure.com
Figure offers financial solutions for homeowners. The tech startup uses blockchain technology to offer a range of financial products, such as:
Home equity lines
Mortgage refinancing
Investment opportunities
… and so much more.
This is just one of the many tech startups that leverage the power of blockchain technology for the company's decentralization and security.
Over the past few years, a lot of people have been introduced to blockchain things to the cryptocurrency frenzy.
But, blockchain isn't just for use in cryptocurrencies like Bitcoin and Ethereum for fast, private transactions online. It also provides a secure, transparent, and reliable ledger for documenting records, contracts, and transactions.
For instance, inter-bank and intra-bank transactions have already become a lot faster and cheaper thanks to innovations such as Blockchain Bonds and Blockchain Clearing systems.
Figure is one of the many fintech startups that have leveraged the underlying blockchain technology for their decentralization and security.
They use this type of technology to develop newer, more efficient ways of conducting business by managing secured and decentralized financial ledgers at a significantly smaller cost compared to previous technologies.
The image below shows how blockchain technology works: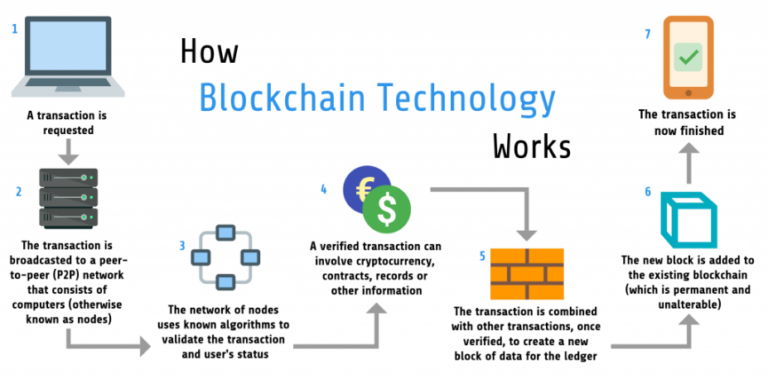 Thanks to this technology, Figure can deliver customized products with low interest rates through its simple, intuitive online application.
The startup offers a simpler and faster experience that helps individuals optimize and maximize their finances, regardless of what size or form.
For instance, a user can apply online for a personal loan, mortgage refinancing, or home equity line – and the entire process and approval takes just a few minutes.
More Exciting Startups To Keep an Eye On
Klarna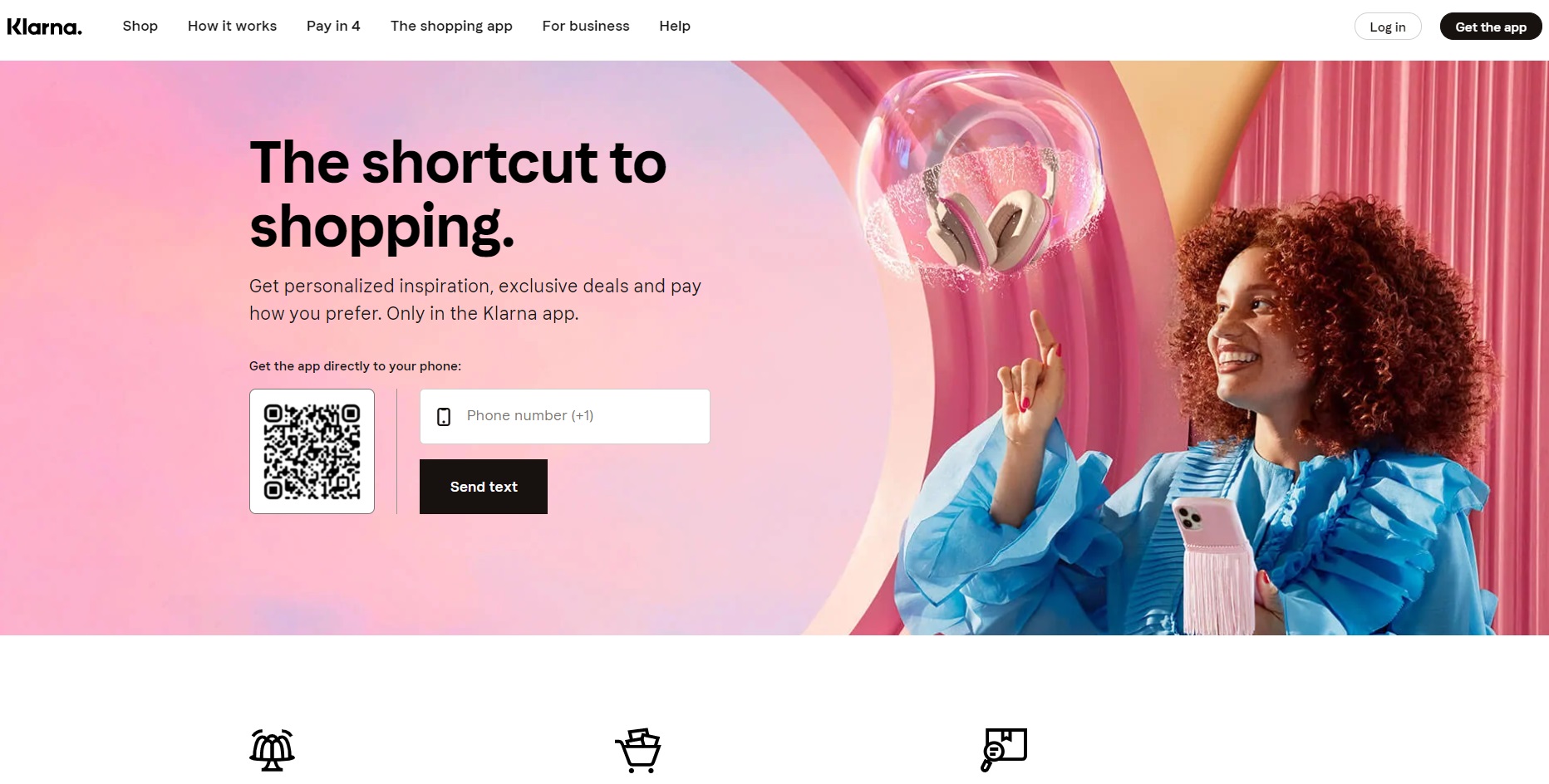 This startup is in the payment processing industry and has achieved total funding of $2.1 billion. Klarna acts as a bank for shoppers and merchants and offers eCommerce payment solutions, including direct payments, installment plans, and pay after delivery options.
Avant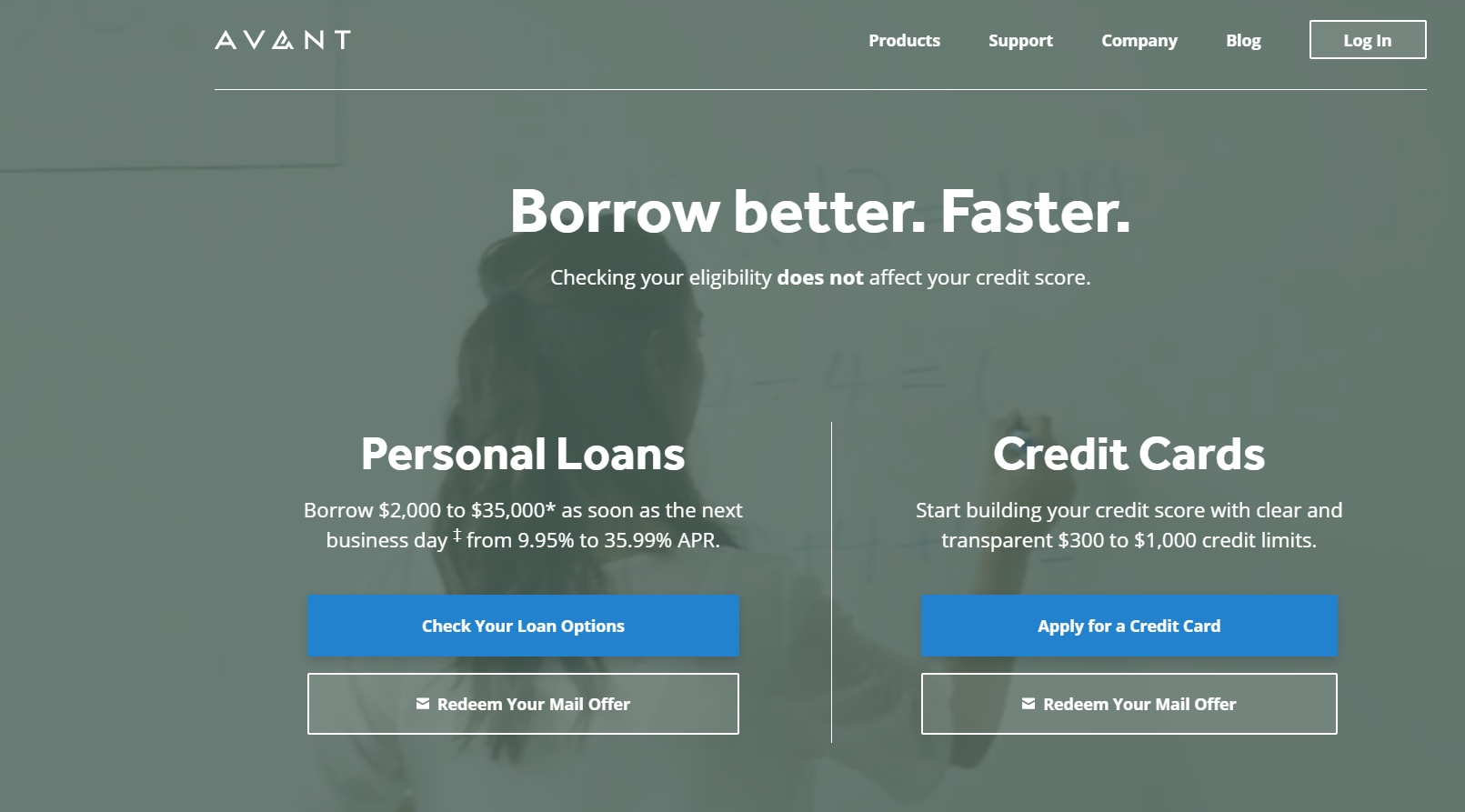 Avant is a fast-growing startup in the personal loans industry with total funding of $1.6 billion. The company's financial services marketplace relies on machine learning algorithms and big data to provide customers with a simplified and personalized approach to credit.
Judo Bank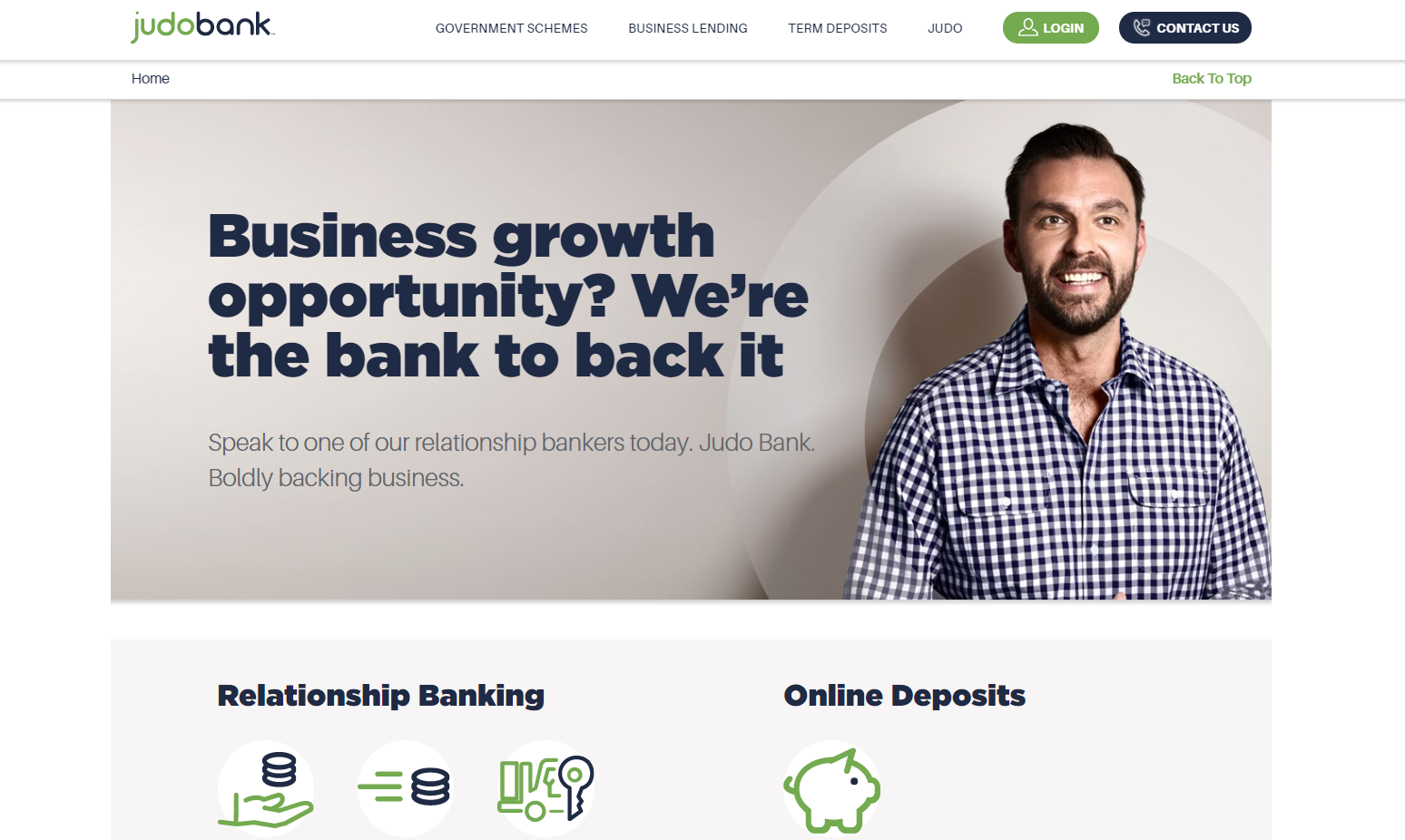 This startup focuses on business banking and lending for small to medium-sized enterprises. It is dedicated to providing tailor-made solutions for loans that are designed for the individual needs of each SME.
As you can see, there are many upcoming startups in the financial industry.
The industry as a whole is experimenting with everything from blockchain and digital-only banking to predictive analytics, automation, and new delivery platforms.
These changes help the companies provide better quality services at significantly lower prices. As a result, startups in the financial sector often find it easier to align their business strategies with customer expectations.
Below are some cutting-edge technologies that directly impact the relationship between financial institutions and their customers.
Fintech's Expanding Horizons
In addition to blockchain, there are a lot of other emerging technologies that are on the leading edge of fintech, including:
Big Data for better understanding of customer behaviors
Mobile Banking for on-the-go banking and financial services
Artificial Intelligence for predictive analytics and improved solutions
Chatbots, like this WordPress chat plugin
Virtual Assistants for educating consumers
Internet of Things for faster, more customized experiences
Public Cloud for project management and faster service delivery
Augmented Reality for richer customer services
RegTech for better compliance with regulatory requirements
Quantum Computing for improved financial products
P2P (Peer to Peer) Transaction Technologies to bring down transaction costs
Biometrics for enhanced safety and security online
Open Banking APIs for more transparency in banking
…and much, much more.
The emphasis with these technologies is on creating improved digital processes that can be easily personalized by customers to create a more positive customer experience.
Conclusion
Everyone stands to benefit from financial technology – whether it's a stay-at-home mom running daily errands or a budding entrepreneur selling eSignature guides online.
The fintech sector offers exciting, low-cost solutions to take care of all the accounting and finance requirements of businesses and individuals, from invoicing to investing, and everything in between.
If you are interested in the fintech space, or you want to know which industry trends and technologies will impact your business, then pay attention to the hot startups outlined in this article that are disrupting the different areas of financial services and industries.
Which other fintech startups would you include on this list and why? Share your thoughts in the comments below!