Customer experience (CX) sets a brand apart from the competition. However, some companies miss out on the crucial relationship between CX and their brand.
Case in point: the viral social media outrage over a recent United Airlines controversy.
The major U.S. airline's decision to drag a passenger off an overbooked flight—considered one of the worst customer service moments—hurt the company's profits. Apparently, there's a disconnect between the airline's brand messaging ("Connecting People. Uniting The World.") and customer experience.
How about your company? Are you delivering great customer experiences that people would want to do business with you?
Why align your brand and customer experience?
The importance of closely aligning brand and customer experience can't be stressed enough, as what the United Airlines incident shows.
Your brand is your promise to your customers, telling them what they should expect from your product or service. A strong link between brand and customer experience is all about delivering on your brand promise and meeting customers' expectations.
For example, a restaurant promises quick pizza delivery in 30 minutes. Customers expect their order to arrive within that timeframe. Make them wait several hours for their pizza, and they'd surely complain on social media, swearing they'd never order from the restaurant again.
It isn't just a bad customer experience but also a brand problem: the business fails to fulfill its promise and falls short of expectations.
5 marketing strategies for best customer experience
Customer experience management is one of the top three strategic priorities of 45% of businesses for 2018 to 2019, found a recent global survey.
Will your business focus on improving CX? Beef up your brand marketing activities with these strategies.
Put the basics in place
This marketing strategy is already a given, but some startups haven't even sorted out their branding basics.
Start with building trust and security among customers through your business policies, including the following:
Customer service policy
Shipping policy
Return policy
Customer data privacy policy
Money-back or satisfaction guarantee
Payment workflow
To provide the best CX, all members of your organization should know these branding basics by heart—not just the customer service team but also the marketing team. Your social media specialists, for example, can provide a positive customer experience if they know how to deal properly with dissatisfied customers who post complaints on social media.
Make your processes and branding consistent
You know what frustrates customers the most aside from defective products? It's poor customer service.
Especially in larger companies with multiple teams, processes with inconsistent information and interpretations leave customers confused. Your print and social media ads promise one thing, yet your customer service people interpret it differently. If you were a customer, wouldn't you get mad and switch brands?
Make excellent customer service a key part of your company culture. Communicate your company's processes clearly and consistently across the organization. This way, people from different departments are always on the same page when dealing with customers.
Same goes for branding. Your employees and target market must know what your brand stands for. Create your company's branding guidelines, making sure that all brand messaging, materials, and activities are consistent and spot-on.
Build and sustain an emotional connection with your customers
Successful brands delivered 22 emotionally positive experiences on average for every negative experience, based on the findings of Forrester's 2018 Customer Experience Index. In contrast, poor-performing brands delivered just two positive experiences for each negative experience.
Is your brand delivering more positive UX than negative ones? If not, work harder to appeal to your customers' emotions.
Creating and sustaining an emotional connection with your customers are simpler than they seem. Here are some ways to do so:
Be proactive in solving problems through fast data analytics to reduce customer complaints
Respond promptly to customers' messages on social media (Who doesn't hate waiting and being ignored?)
Let customers know you value their feedback and act on it fast
Acknowledge their pain points and empathize with them at all touchpoints
Make their buying experience memorable through a personalized "thank you" message and giving away discounts and coupons after a purchase. Check other great CX ideas to make your online shoppers happy and keep them coming back to you.
Personalize your messages to customers. Even a mere mention of their first name does wonders!
Use AI to improve customer service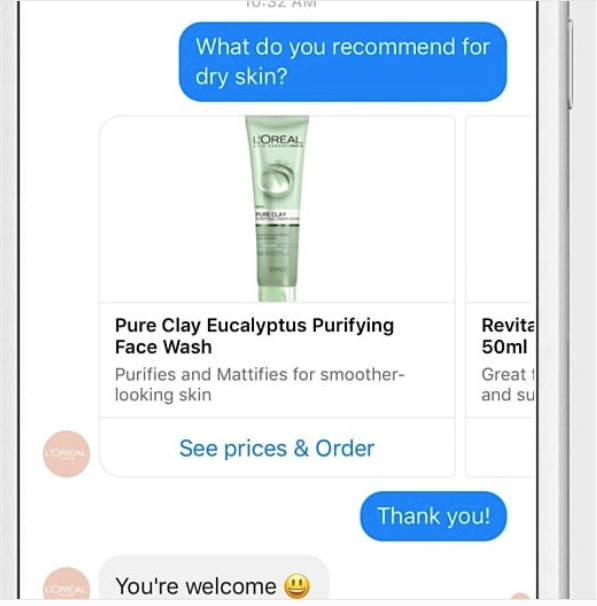 Source: https://www.instagram.com/p/BoPEjsIhKSq/
Artificial intelligence (AI) is shaping the digital marketing industry in more ways than one.
AI's most significant impact is on CX management, particularly in online shopping. A study on AI and chatbots found that when an online store uses AI, 49% of consumers would buy from it more often, and 38% would share their experiences with family and friends.
Delivering personalized, interactive customer experiences is the biggest benefit of tapping AI for your marketing strategy. Some of the world's leading brands—including Google, Apple, Microsoft, Skype, and Amazon—are doing it through chatbots. Such AI-powered technology allows businesses to help customers find an item they need, score the best prices and deals, view recommendations, and more.
AI can even help you serve customers before they ask for it. Starbucks, for instance, uses AI to suggest orders before customers decide on what they want and to guess their orders in their next visits.
Measure customer experience
You can't continuously improve customer experience if you don't measure it.
A simple CX metric is the Net Promoter Score (NPS). Simply ask your customers to rate on a scale of 1 to 10 their likelihood of recommending your product or company. It's fairly easy to implement, which is why many companies use it, including Amazon, Airbnb, and Slack.
Go beyond quantitative surveys, too. Measure CX qualitatively by hiring a market researcher to dig deeper into your customers' needs, behaviors, and perception about your brand.
3 best examples of successful CX
Draw inspiration from these case studies to guide your brand marketing strategy for better CX.
The Apple Experience
If there's one thing marketers should learn from Apple, it's that customer experience is all about consistency—starting with a clearly defined brand that every stakeholder of the company understands well, from top executives to employees and customers.
Apple is known for its simple yet elegant design—exactly what customers see and feel from the moment they enter an Apple store, unbox their purchase, and use their iPhone or Mac.
No wonder Apple remains the world's tech industry leader and well-loved brand.
McDonald's Self-Order Kiosks
To cut waiting times on queues and speed up ordering, the world's largest fast-food chain started to install digital kiosks in 2015 at some of its branches worldwide. Customers can just place their orders on a touchscreen for added convenience.
Analysts predicted that the self-order kiosks could help the company improve its sales by $2.7 billion. In fact, McDonald's stores in Brazil have already reported up to 15% sales increase.
Casper's Insomnobot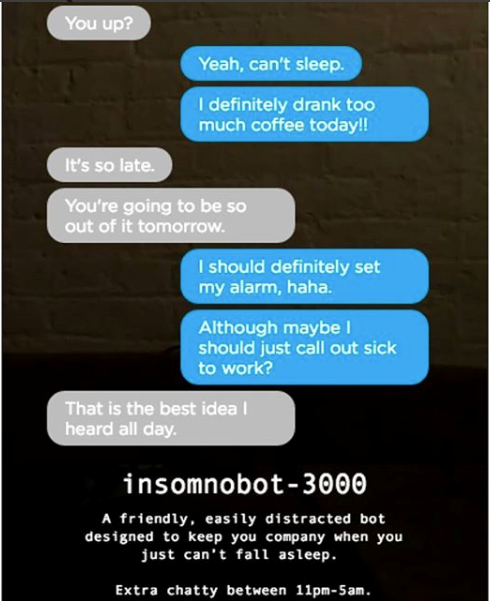 Casper, a startup that sells mattresses online, developed a free chatbot that keeps insomniacs entertained when they can't sleep by chatting with the bot on their mobile phone.
Aside from providing an interactive experience for customers, the chatbot allows the company to collect mobile numbers and send discounts and other promos.
This clever use of AI in Casper's marketing strategy helped the company rake in $100 million in sales within the first year of launching the chatbot.
Take your CX to the next level
An improved customer experience aligned with your branding strategy can help your business win loyal customers and referrals. So make sure you're doing it right!
Care to share any CX best practices that have worked for you? Leave a comment to start a meaningful discussion!