Do you know which merchant has the highest retail sales per square foot? Yes, it's a pretty antiquated metric, and not one that's quite relevant in a post-pandemic world! But humor me.
When speaking to Crayons, they brought up big box stores like Walmart and Costco. Some suggested the chai kiosk outside the office, others said Tiffany's and India's gold jewelry shops. But the answer is Apple, with a staggering USD 5,546 per square foot, globally. They've built their brand around differentiated experiences. As have other merchants like activewear brand Lululemon and Reis & Irvy's robotic frozen yogurt kiosks.
The merchant space has always fascinated me, and I've been fortunate enough to work with several merchants over the course of my career. The most elusive part of working with merchants is figuring out what makes them tick.  And how I can have the most effective conversation with them.
 Over the years, the way merchants approach the value chain has changed.
They're no longer thinking in linear terms of, "What can I do to improve my business?" Increasingly, they're asking, "What am I able to do with other partners, both within my ecosystem and beyond? How can I maximize value?" And so, there's plenty of buzz happening in the merchant solutions space.
Before we dive deeper into the subject, let's ask: why are merchants important? To understand this, we need to step back and look at the broader payment ecosystem.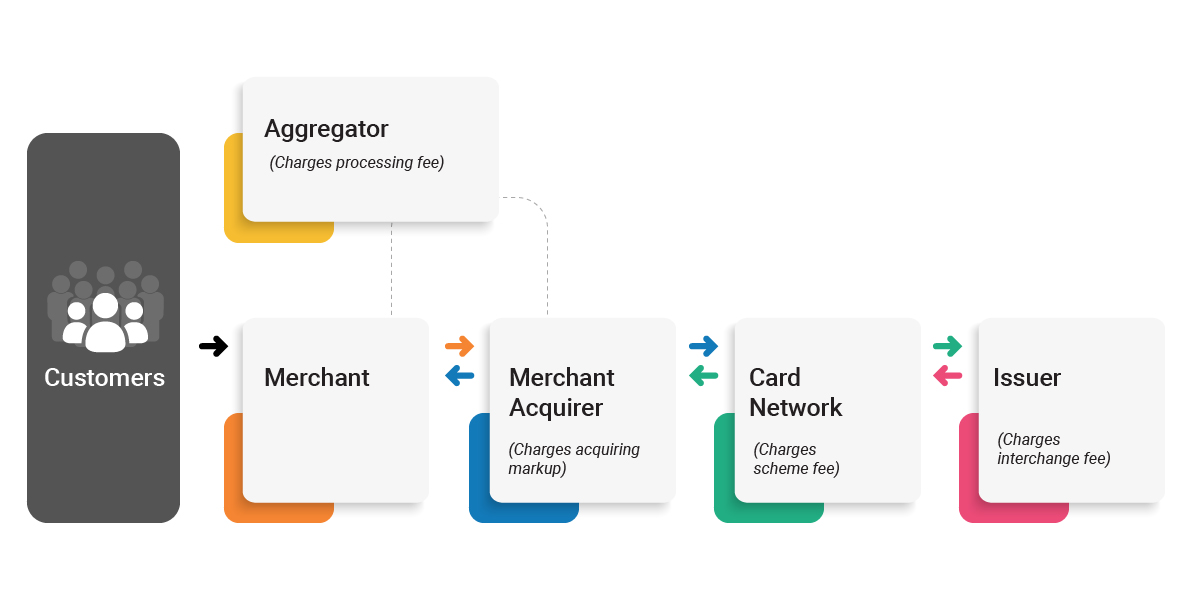 When a customer initiates a transaction with a merchant, there's a lot that happens. Customers give their card / tap their phone to a payment terminal. The merchants themselves have a direct relationship with a merchant acquirer (banks like HDFC, Axis, Bank of Baroda, etc.).
More recently, merchants are choosing to work with payment aggregators like Razorpay, Stripe, or Square. These aggregators are able to sign up thousands of merchants at scale. They then work directly with the merchant acquirer, using pipes that were laid decades ago to feed the revenue that Visa and Mastercard continue to generate. At the other end is the issuer who provided the card.
When you look at the various stakeholders involved, merchants play a pivotal role. That's where all the action is happening!
Payment systems like Unified Payments Interface (UPI) have also changed the game considerably. There's plenty of disruption in the market. But it also means there is plenty of opportunity to adapt to the environment. A platform like Square frees the merchant up to concentrate only on what they need to do in their store. They don't have to worry about CRM, reporting and analytics, authorization, support, fraud, and other aspects. It's full of value-added services.
There is a demand in the market for additional channels of access to new customers.
When we introduce maya.ai's Bazaar, a marketplace proposition, to merchants, the most asked question is, "What can you help me do that I can't already achieve with Google and Facebook?" Other apprehensions we've run into:
Some merchants don't have the scale or size to run exclusive campaigns. So, they might miss out on working with banks, or getting the bank's interest.
There's also timing to keep in mind. Issuers are reluctant to present travel offers in the wake of the pandemic.
Online travel aggregators who have already made a big investment are looking for suitable ROI. Capabilities already exist, but they need to be optimized even further.
Hotel groups and airlines run into roadblocks while attempting to personalize customer experiences. Data privacy concerns and access to the right matching is one issue. The other is that they don't get enough ROI from non-personalized issuer campaigns.
For many of these sectors, loyalty programs are a vast area of focus. But there are limitations to what can be achieved without access to issuer campaign performance
What merchants are looking for: someone to speak their language.
If a tech salesperson approaches a merchant to talk about their product, there's one surefire way to lose their interest. It's by telling them, "This is what you should do."
What merchants want is for someone to invest time to understand their unique pain points. They want to talk about the business worries that keep them up at night. They want to know how to solve these problems.
There are also differences in the issues based on the size of the merchant. Small and medium enterprises prefer to create a one-on-one sales approach and improve the scale of operations. For large enterprises, it is about moving the needle in terms of loyalty and engagement, acquisition, and other data and analytics solutions.
Because, at the end of the day, money matters. Merchants want to see how an aggregator can justify the fees they are taking. And so, there are plenty of new products on offer. This includes Buy Now Pay Later models, which is seeing about 18-20% growth. Electronic payment options are another winning proposition since they see organic growth of about 5-8% a year.

Value-added services like integrated CRM solutions, insights into campaign performance, ideal levels of targeting… These are solutions that can drive commerce for merchants all year round.
With Covid-19, the need for such merchant solutions accelerated.
Earlier, issuers won bragging rights based on the loyalty of customers. But customers can stack up millions of points and not put them to use. So, there has been a lot of introspection around the points programs. Issuers, i.e., banks, are creating more touchpoints by launching lifestyle apps featuring relevant merchants. This gives banks more data, that can further initiate messaging to help upsell, cross-sell and retain customers better.
A fitting example is the Singapore Airlines credit card. With travel nosediving over the past couple of years, they wanted to continue engaging with customers. They did a big push with their e-commerce through KrisShop. Reward points' popularity as a currency continues to grow.
It's also beneficial for the entire ecosystem, including networks and customers
Since banks hold the customer Personally Identifiable Information (PII), what payment networks like Mastercard and Visa can see is that at a given time, in a particular merchant location, there was a spend of X. Payment networks can then build helpful merchant insights using this data.
From the customer point of view, so much has changed in the last two years. One colleague recalled the first time their toddler visited a physical store. "It's like Amazon, but in a room!" the child exclaimed. How do merchants tailor experiences for this generation? The transition is already in the works. Like furniture retailer Wayfair, who has an augmented/virtual reality feature on their app. It allows customers to see exactly how a product would look in their space.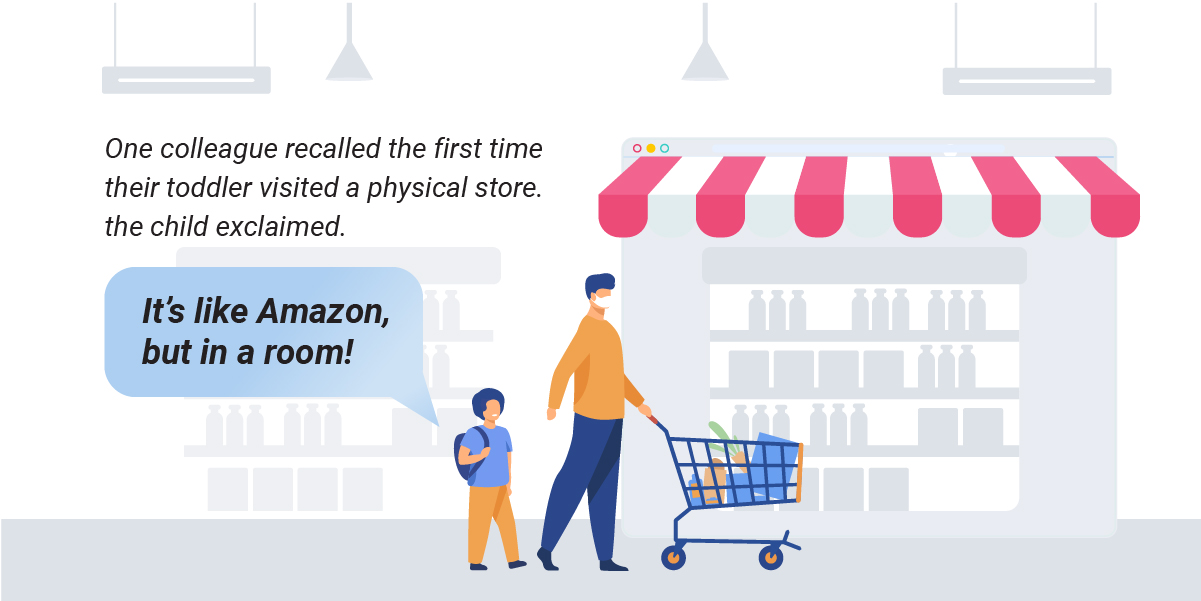 What's in it for banks?
The more transactions the issuer/banks are able to drive, the more revenue they get. Without merchants, they cannot enable commerce. So, merchants are critical to this growth.
Banks are also looking to build a substantial portfolio of small business loans. By working with small and medium merchants, they can easily identify and target the right businesses. And merchants get to scale up with additional investments.
What's in it for merchants?
After all, they are the ones driving incremental transaction volumes. To this end, there has been a proliferation of products in the co-branded space. We're seeing two distinct types of merchants.
Those who want to promote their powerful logos. Banks pay them a licensing fee to put this logo on their cards. That in itself is sufficient for the merchant.
Those who want to use co-branding for engagement, and as an extension of their loyalty program. They're keen on picking the right issuers to help drive this.
This is an additional stream of income for merchants. For instance, Delta Airlines made about USD 4 Bn just from selling their miles to Amex as part of a co-branding relationship.
Another way for merchants to add revenue is by entering into engagement arrangements with the payment networks. Every time a customer swipes their card, Visa and Mastercard can share revenue with the merchant. Payment networks do this to get scheme exclusivity. And everyone benefits from this arrangement!
For banks, it gives access to a captive customer base. It's much more effective than running a one-on-one acquisition program. Plus, over 90% of co-brand programs are more actively managed by banks vs. merchants. Since they have greater visibility on transaction data, they can draft intelligent upsell and cross sell strategies.
How does maya.ai fit into this symbiotic relationship between banks and merchants?
We work with bank partners across geographies, and they have a level of data granularity that even payment networks don't have. Plus, these partners are able to close the communication loop with end customers through various marketing and communication assets. This is where our win-win proposition comes in for banks and merchants.
We're not selling audiences; we're enabling commerce that can really move the needle for merchants.
Want to know more about how your bank or retail enterprise can benefit from the magic of maya.ai? Speak to our marketplace experts today!