Two letters. But what an impact they have had this year! Little wonder then that Artificial Intelligence, or AI, has been chosen as the 'Word of the Year 2023' by the Collins Dictionary.  
This is not surprising for an AI-led company like Crayon Data. In fact, it was just a few months ago that we chose to spotlight our capabilities by switching our website address – from crayondata.com to crayondata.ai! 
The most popular AI topics this year, of course, were the Large Language Models (LLMs). We explored how they could be used for data enrichment and how they could revolutionize ecommerce and transform customer experiences. In addition, we delved into how Natural Language Querying is the future of search. Generative AI like ChatGPT and Bard, among many others, has also been a buzzword. Check out how we see it being utilized for enterprise-level tasks like legal contracting.  
As AI grows, we realize that we need to know what goes on under the hood. That's where Explainable AI enters the picture. Back to our data roots, we showcased how AI-led vector databases could be game-changing when it comes to massive amounts of information. And for those who need a quick turnaround on creating AI models, there are AI model stores that can help save time and effort.  
We also launched two ongoing series that show our serious obsession with all things AI. Giving credit where it's due, we put the legends of AI in the spotlight in our series #OnTheShouldersOf. Learn about everyone from the Godfather of AI to the Father of Information theory on our LinkedIn page and blog.

Visually stunning and highly informative, #TheAIAlphabet is a glossary of lesser-known terms that will give anyone in the tech field a leg up when it comes to conversations that surround the topic.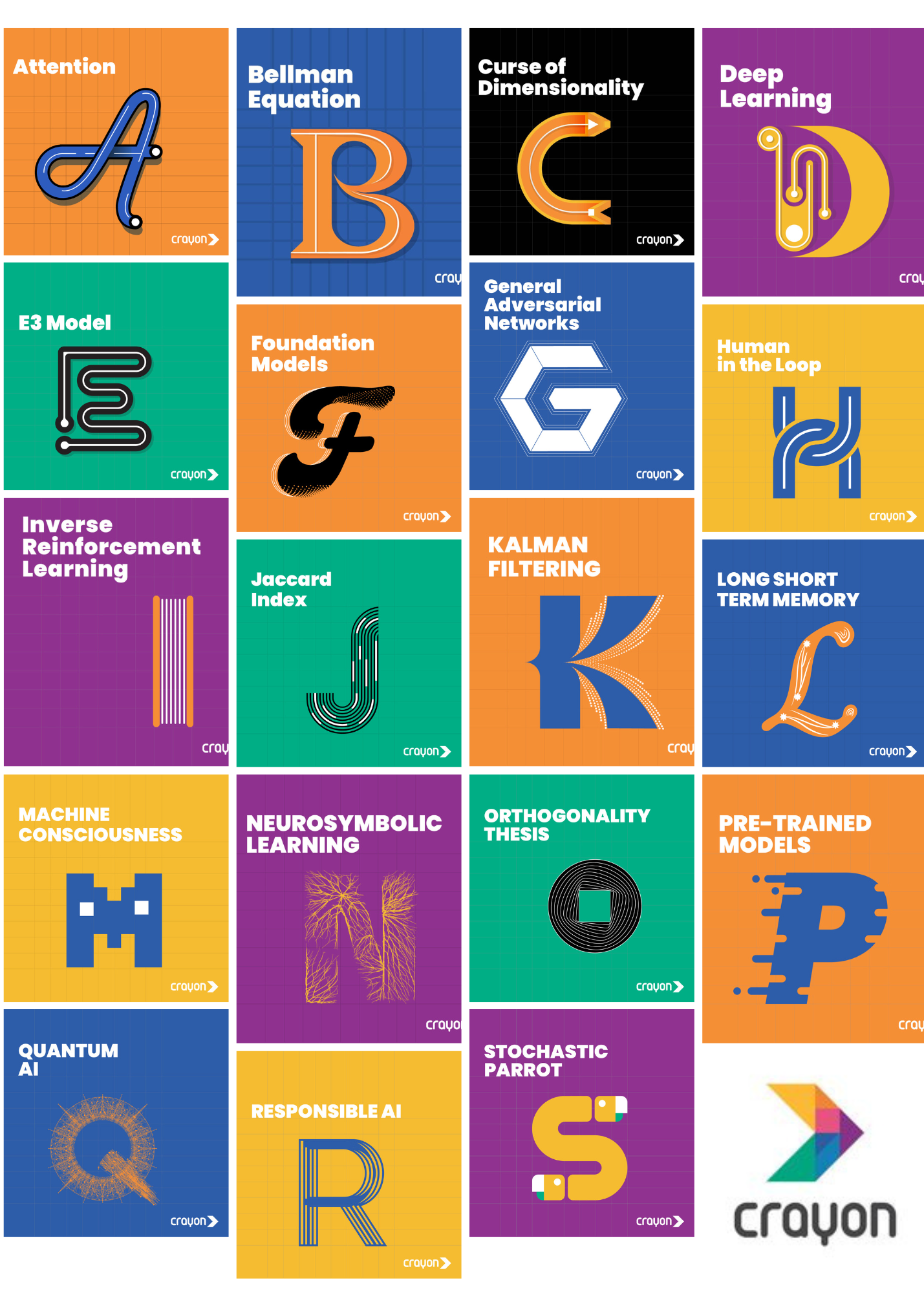 And finally, our 'Slaves to the Algo' podcast has fostered plenty of conversations around AI over the past few years. From sports to workplaces and social good to everyday life, we've covered it all. Check out our episodes hosted by Crayon Data founder and CEO, Suresh Shankar, featuring a lineup of guests who are as excited about AI as we are!