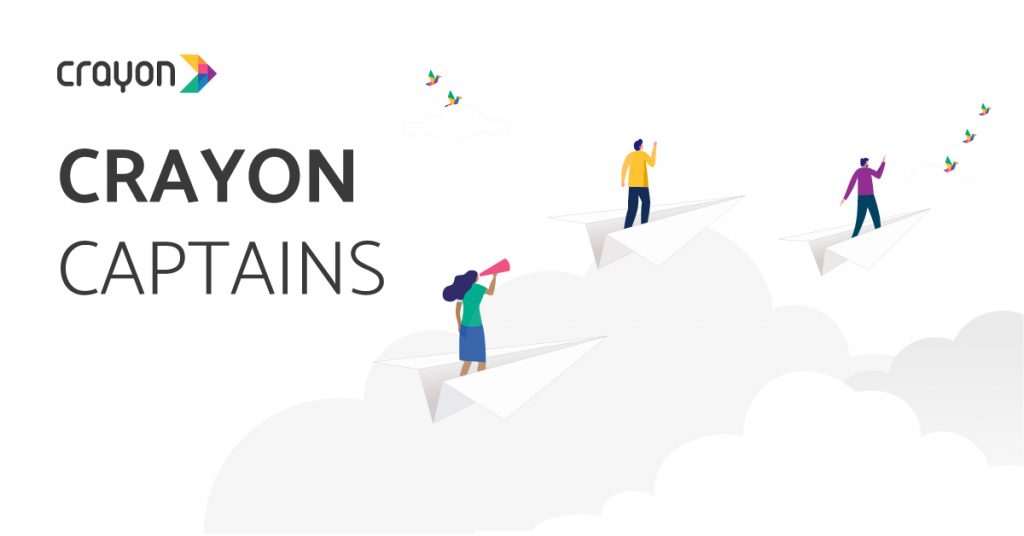 I never set out to be a data scientist. After a B Tech in information technology and ME in computer science, I started working on my PhD. My initial idea was to do research on point-of-care diagnostics for osteoporosis. I then switched to breast cancer prognosis and risk assessment, which eventually dropped off due to insufficient data. The first 8 months of my research were spent looking for the data. I later went ahead with opensource text data and started with natural language processing and machine learning on biomedical data. Specifically on neuro-degenerative disorders (Alzheimer's, Huntington, Parkinson's).
Since I worked with neuroscience data, I was able to transition from bioinformatics to behavioral science. My journey since then has been about moving upward, learning and evolving. Now, I help build personalized recommendation algorithms, by incorporating behavioral science. The transition from academia to the tech industry, and each role change within Crayon, has helped build my knowledge of the entire company and its operation.
So, what do I like best about being a data scientist?
One of the most promising aspects is working with multiple tech stacks. It gives me the opportunity to explore, learn, implement, and add value to the work we do. Furthermore, working with an intelligent and creative team drives me to constantly enhance and develop my skills and knowledge. I also need to be adaptable to use new tools and technologies. To address the business problem from different perspectives, I need to keep an open mind and stay updated on current trends in technology.
Explore, implement, test and adapt to our needs is what we try to do at Crayon. I'm currently exploring reinforcement learning algorithms to improve the quality of recommendations based on replay memory. To provide insights on usability of different algorithms in different scenarios, I turn to resources like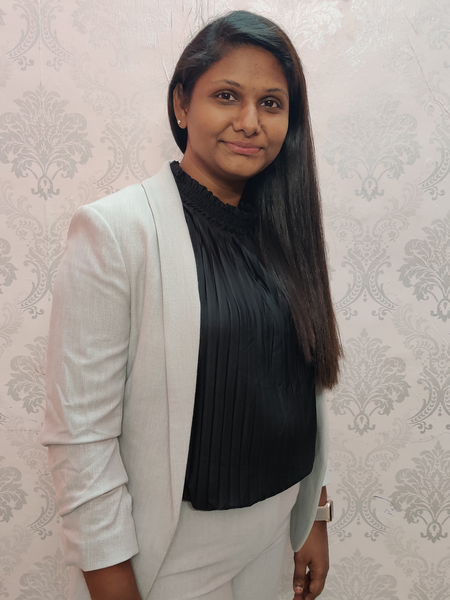 I regularly update myself by reading white papers and case studies.
I also follow thought leaders on LinkedIn, blogs and forums that track the latest developments from promising leaders in Data Science. Fei-Fei Li, Andrew Ng, Dean Abbott, Geoffrey Hilton, and Yann LeCun are some of my favorites.
It gives me a clear understanding of current research and how we can create solutions with it. I continually invest in acquiring skills-sets through courses and certifications. This provides me both credibility and motivation. And I get hands-on with projects by applying the concepts learnt. This gives me more clarity in bringing theoretical and empirical analysis in practice and further bring it to production.
I also give guest lectures and keynote speeches for engineering students. And work with universities on their faculty development training programs. To lead such sessions, it's imperative that I keep abreast of the current trends to give both students and teachers the most relevant information. To share open-source resources that can help them start their career, I need to do my research.
Keeping it simple
At Crayon, our vision is to simplify the world's choices. I focus essentially on simplicity and clarity while sharing our work with colleagues. We work with complex data, and it might take some extra effort for a non-tech person to understand. So, while we think data, we need to craft experiences so that everyone within the company are on the same page. That's what helps us provide them with a comprehensive study and give them value from our discussions.
One of the first projects I was involved in as a data scientist was our dining personalization engine. Since we planned to make a domain agnostic product, knowledge across various domains was absolutely necessary. For the first six months, we did multiple benchmarking and iterations which includes implementing the framework, testing it, then integrating it into the API and taking it live.
All this happened when we were together in office. And I think having everyone under a single roof brought a lot of value to our discussions. It gave us an environment to explore and test scenarios. We would have conversations on how to improve concepts. Understanding the team culture and approaching people in the right way was another learning experience.
My leadership influences
Since I stepped into managing a team, I take inputs from colleagues like Anissa Wong, Sundara Raghavan, Priyanshu Mishra, Shankar Ganesh and many others. When we work together, I observe how they respond to different situations. I put myself in that position and think of what my reaction will be and how I might handle it. Our Crayon value of #MissionIsTheBoss keeps me grounded. The main focus is to provide the team regular feedback, status checks and be open to communication. We also need to be honest and fair, and practice what we preach.
While transitioning to a leadership role, one can easily slip into a workaholic mode. To avoid this, one needs to be mindful of values and have a strong work ethic. Practicing good time management is key. Otherwise, it'll lead to burnout and affect not just the quality of our work but the quality of our life.
I've also found that it's important to consistently coach the team to stay updated. I need to know my team's mindset, their strengths, skills, and capabilities. Otherwise, I might be providing them with training or information they do not necessarily need. Setting the right kind of expectations and understanding is one of the main leadership tenets I have learnt.
Notes for a future data scientist [at Crayon]
Committed researcher: It's important to be committed to what you do. You need to be curious, question ideas, and show a keen interest in learning algorithms/methods.
Data Enthusiast: Developing a passion for data, having statistical knowledge, and any programming skills is good. Keen to have a deep understanding of the theoretical grounds of machine learning and mathematical frameworks.
Analytical thinkers & a Team Player: Need a good eye for detail, a creative mind for analyzing trends, and the courage to adopt new analytical methods. Collaborate by listening to innovative ideas, Voice out your ideas.
Think you'll fit right into the Crayon Box? Check out our open roles here.