Finovate Europe is one of the largest FinTech conference in the world. More than 1,200 senior attendees, 150 speakers and 60 demoing companies will be in attendance. Crayon Data a singapore based AI and big data company will exhibit and demo their flagship product, maya.ai at Finovate Europe fintech event.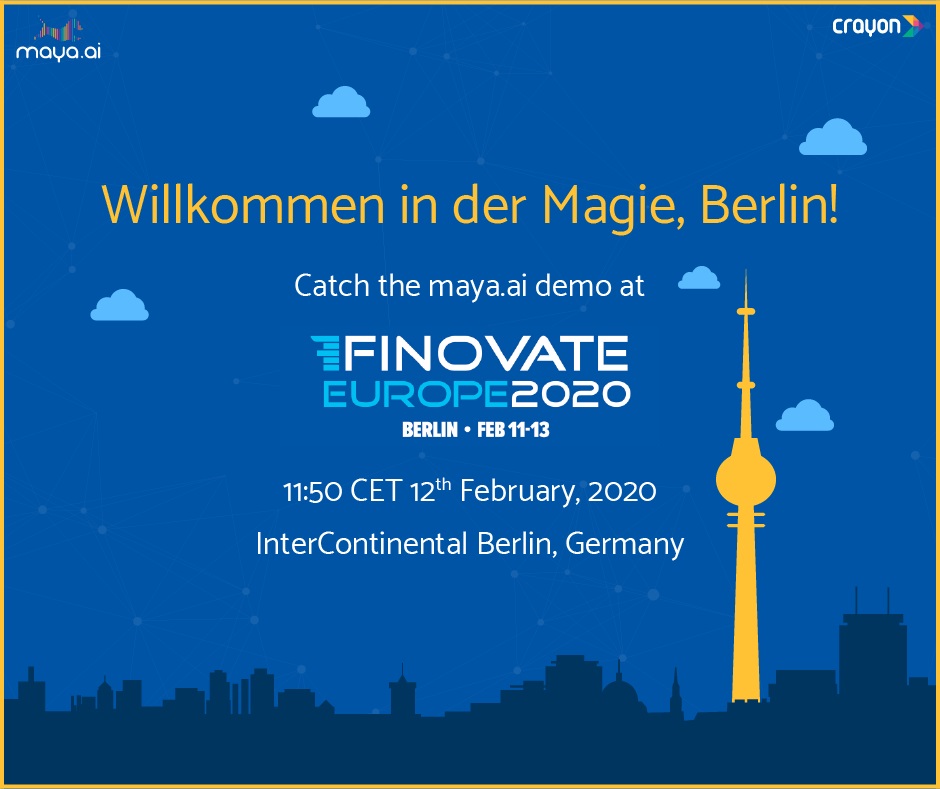 maya.ai equips top tier enterprises, across industries like banking, e-commerce and travel-and-hospitality, to have personalized conversations with each of their customers. Across all channels. maya.ai comes equipped with richly curated vast external datasets, backed by cutting-edge artificial intelligence, delivered through a series of easy-to-use APIs that cater to the needs of the portfolio, campaigns, analytics and alliances teams within an enterprise.
maya.ai key features
Increase customer engagement across all communication channels
Increase portfolio spend across all customer segments including at-risk segments
Power every facet of customer engagement with AI
Event Details
When is the event happening? It's happening between the 11 – 13th of February 2020
When is the maya.ai Demo? 12th February, 11:50 CET
Where is it happening? The Intercontinental Berlin, Germany
Catch the #MagicOfMayaDotAI demo or stop by our booth to discuss all things AI and personalization with Team Crayon. Or just block sometime on our calendars for a 1:1 discussion.
Presenters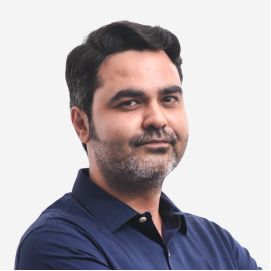 Priyanshu Mishra, Product Lead | LinkedIn
Priyanshu has worked with banks to drive portfolio spends for 10+ years. He now finds ways to strengthen customer engagement for banks with AI.
Vijay Anand, Chief of Sales – EU & LatAm | LinkedIn
Vijay is an Enterprise Software Sales Specialist with 15+ years in banking. He helps enterprises adopt innovative technology, with a laser-sharp focus on delivering RoI.

At the start of the last decade, smartphones and social media were still in their infancy. But by the time we hopped over to 2020, with their omnipresence, they increased access to information dramatically; Choice exploded and consumer expectations ramped up, manifold.