Customers have alternatives (digital and traditional) for everything from savings accounts and money transfers to loans and credit cards. The market is crowded, the competition, cut-throat. Customers can cherry-pick from them because switching costs are practically zero. To get customers to switch from their existing service providers, competitors offer attractive interest rates, minimum documentation and instant loan sanctions. In such a scenario, why would customers choose to be loyalists? More importantly, how can banks benefit from increasing their consumer engagement?
Nurturing the customer relationship is key.
Much like Rome, customer relationship isn't built overnight. It requires strenuous and sustained customer engagement. That is, any activity a brand or a merchant undertakes to create a positive influence on their customers. When successful, it can change customer perception and even convince them to overlook the odd lapse in function.
Since today's customers are digital natives, banks must build their brand presence across multiple channels (SMS, email, social, ecommerce and web/mobile apps) and find appropriate engagement opportunities. When channels and preferences are factored in, enterprises would have to exponentially expand their resources to engage meaningfully. The other option is to "spray and pray" that they do not end up directly in customers' spam folders. However, keeping customers engaged doesn't have to be this hard!
Through maya.ai's Bazaar, banks can foster better customer experience, brand retention, and loyalty.
1. Affiliate income
When banks partner with merchants to drive offers for their customers, they spend more than the revenue they'd receive. In essence, banks end up funding these offers without yielding justifiable ROI. As a result, few enterprises have ventured into this space. Those that did, have not been sustainable. But maya.ai's Bazaar tweaks this model by matching the affinities of merchants and the customers. This ensures a win-win for banks through affiliate income earned for successful conversions on their native platforms.
The bottom line is, that while competitors are burning profits to stay afloat, Bazaar can help banks remain profitable through consumer engagement.
2. Decreased attrition rate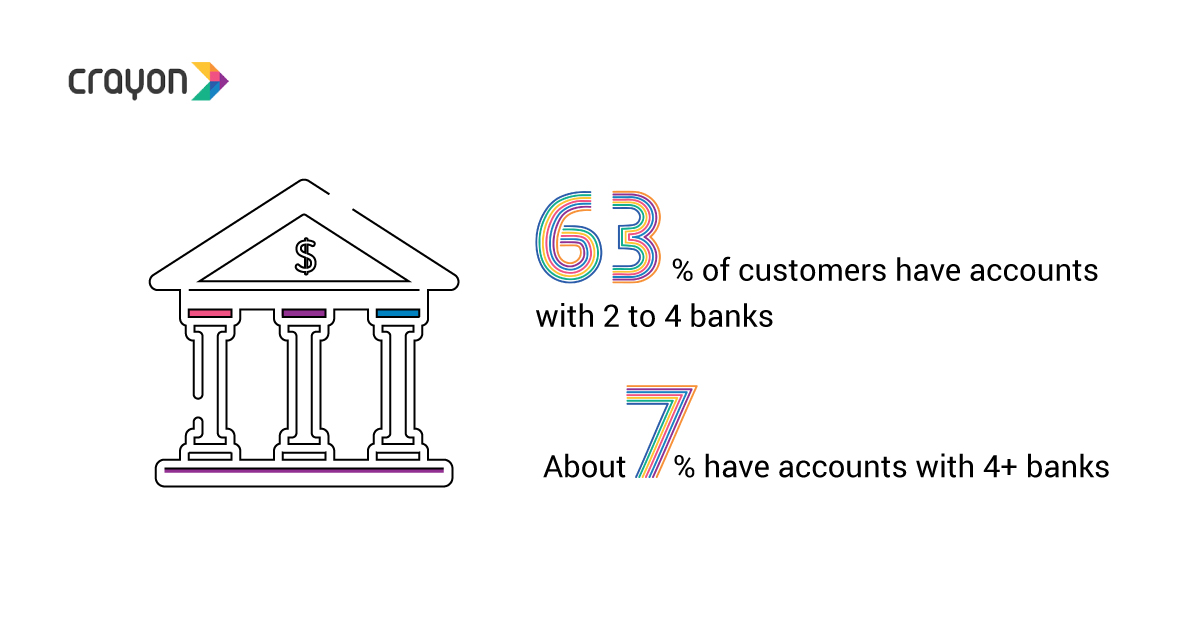 In a recent poll, we found that 63% of customers have accounts with 2 to 4 banks. About 7% have accounts with 4+ banks. They choose to diversify their accounts for various reasons, but the most prominent one is for relevant offers and rewards.
When banks acquire customers, there are various costs involved. There's also a cost in the lifetime value of managing that relationship. Banks invest in each customer through offers and rebates. But customers have no dearth of options. If they exit your bank, this investment will be lost. Naturally, banks will look to acquire new customers to fill the gaps. However, the cost of acquisition is greater than the cost of engagement.
maya.ai's TasteGraph™ is a graph-based entity-affinity model. It identifies unique merchants globally based on hundreds of attributes that define taste and establishes relationships with other similar merchants.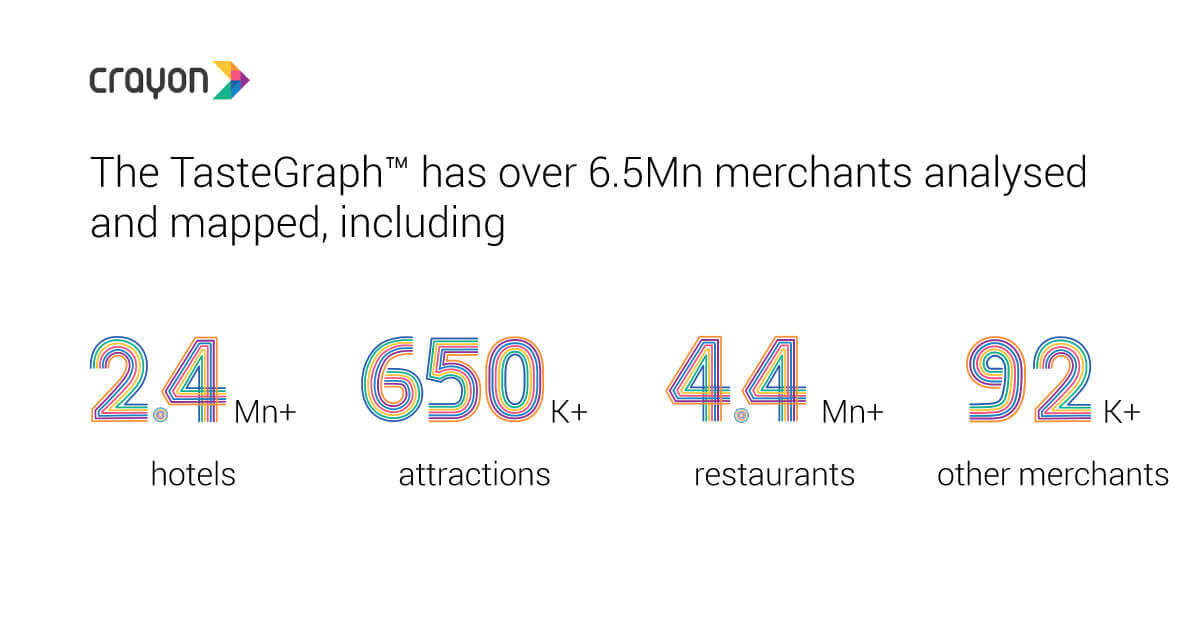 With Bazaar, you can keep your customers engaged continuously and #unlockwallets by helping customers discover what they like.
3. Experience-led Banking
Banks are at the center of every lifestyle choice a customer makes. But banks struggle to be acknowledged as a lifestyle partner because legacy enterprises treat all customers alike. New-age banking customers expect experience-led (rather than transaction led) services. Banks need to move beyond a one-size-fits-all approach. This immersive and personalized experience is possible when banks understand the individual customer's life-stage and preferences.
Scaling this can be a nightmare… without maya.ai.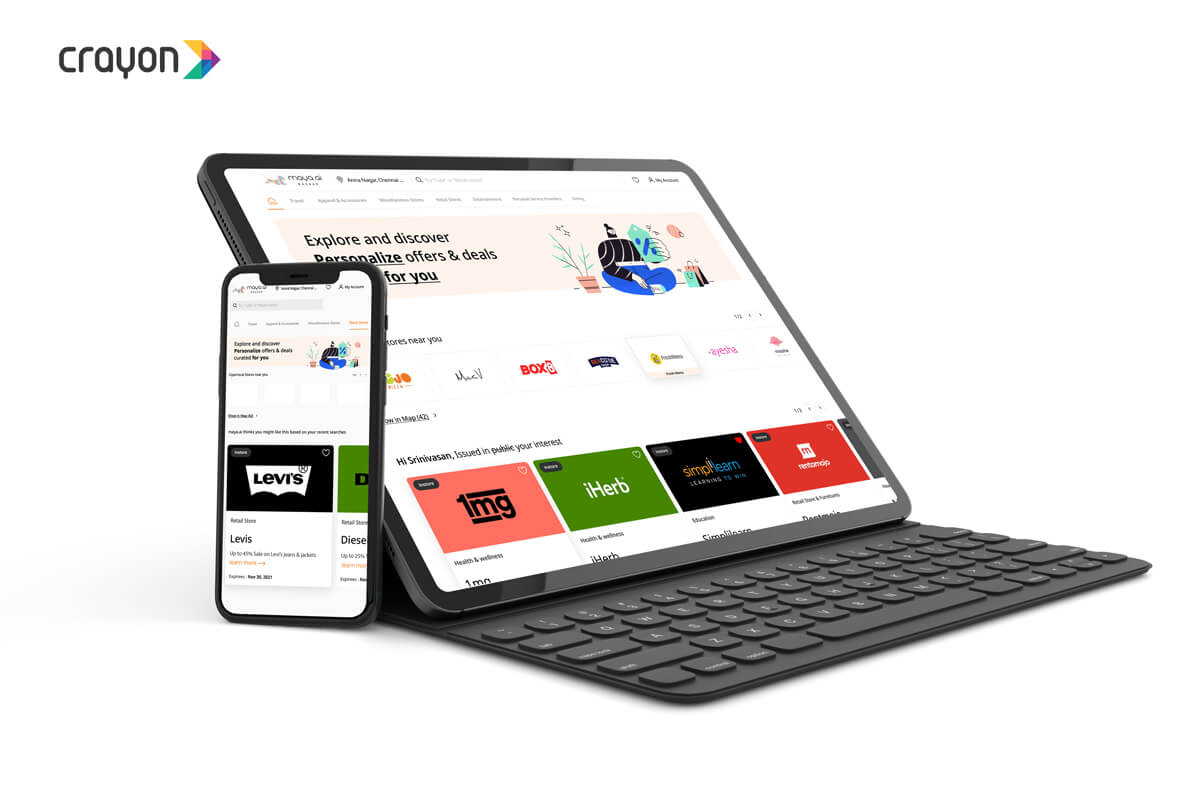 Bazaar leverages maya.ai's Taste profile to get a 360-degree view of the customer. The platform is also GDPR compliant. It uses external data and non-PII behavioral data to provide personalized and relevant recommendations for every user on the platform.
Bazaar provides an intuitive and seamless experience for end-consumers, and helps banks manage and even expand their merchant supply. To join our global network of banks and merchants, reach out to us today.
Find out more on why banks need to be on marketplaces here.
Join 2500+ global merchants on Bazaar to increase your customer reach and improve campaign performance. Sign up now to get exclusive beta access.