In this digital age, customers seek enterprises that understand and address their changing needs. In fact, 85% of customers expect personalization.* Banks who can't meet these expectations risk losing everything. Right from customer data to share-of-wallet.
On the other hand, banks who own every stage of their customers' journey, win not only their customers' trust, but their business as well. In 2019, 50% of enterprises in the world identified that AI-led personalization should be their priority investment.**
This is what an ideal customer journey looks like for these enterprises.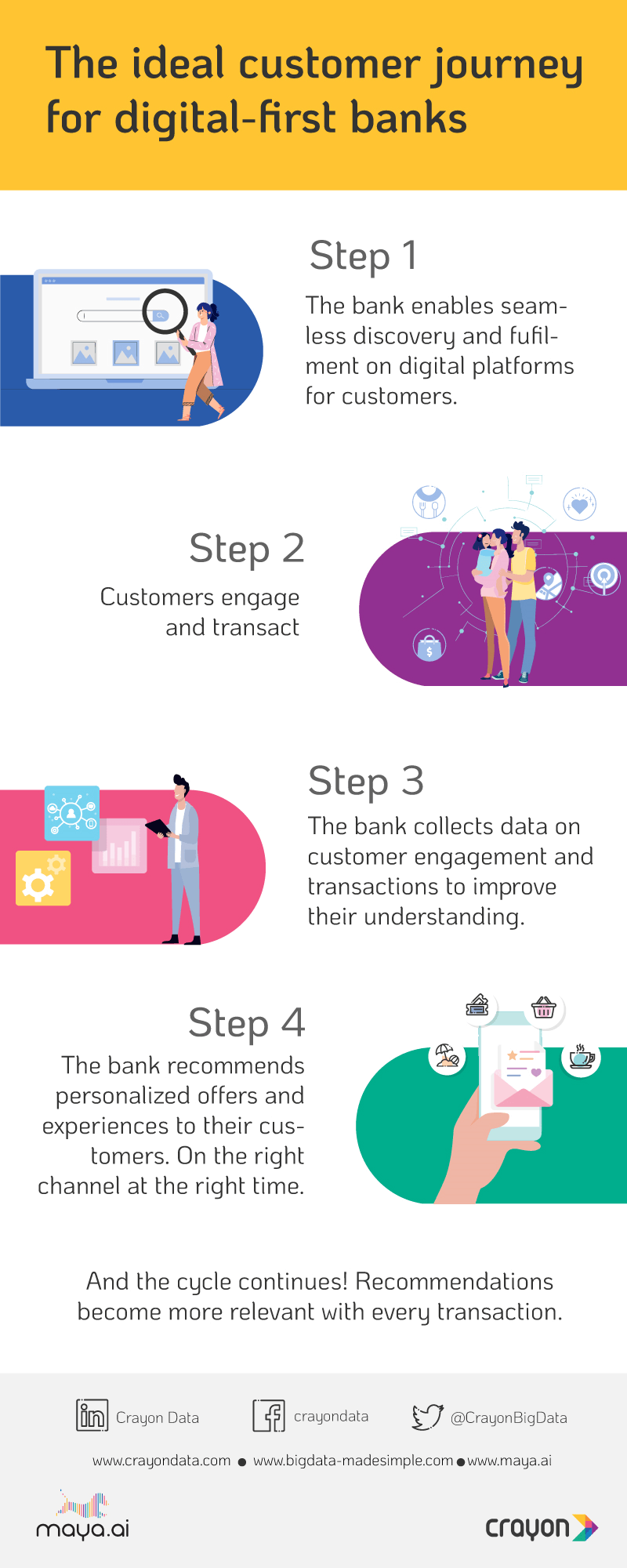 Stay relevant every step of the way for customer journeys. Personalization becomes easier when enterprises team up with maya.ai. They can seamlessly profile and engage customers, and drive transactions. Find out more here.
* (Evergage, Salesforce) ** (Dynamic Yield)