The oldest of the Gen Z cohort, today's golden children, entered the workforce under unprecedented circumstances: amid a pandemic. Before they could begin flexing their purchasing power, major pay-cuts and lay-offs were announced worldwide. Luckily, Gen Z has been raised in a tech-savvy environment and were introduced to the concept of money at a much earlier age than millennials were. As a result, this generation is thrifty and more demanding than previous generations.
Even though banks have made tremendous efforts to provide financial access across diverse customer segments, the number of globally unbanked / underbanked adults is around 1.7 Bn. High banking fees and penalties from premium fintech products and services offered by traditional banks may be too steep for this target segment. Especially in the wake of a pandemic when individuals and corporates alike are preparing for an "anything can happen" future. Naturally, Gen Z gravitated towards neobanks. Especially those which cater to their tech savvy nature, and take into account their unwillingness to pay high fees or interest rates.
Neobanks are digital-only banks that provide financial products or services such as checking or savings accounts. Unlike traditional banks, they do not have the operational costs associated with maintaining physical branches or ATMs. Instead, these "challenger banks" thrive on agile teams and use technology to scale. As a result of the reduced costs, they are able to not only provide low- or no-fee services, but also reward the customers better. Let's take a look at some of their innovations.
Monzo, a London-based neobank, launched its 'buy now, pay later' option for all purchases, and is interest-free for 3 months. A large part of the revenues for neobanks come from referral fees paid by merchants when the bank's customers make a successful purchase.
Quirk, a fintech app, helps users self-reflect on their "money personality". They are encouraged to make smarter budgeting, saving and investment decisions. Additionally, this app educates its users on financial topics such as investing, ISAs, credit scores, etc.
Chime, a fintech company, allows users to open checking and savings accounts with direct deposit and a debit card without fees. It also partners with regional banks to create lower-cost options for everyday Americans whose needs are underserved by traditional banks.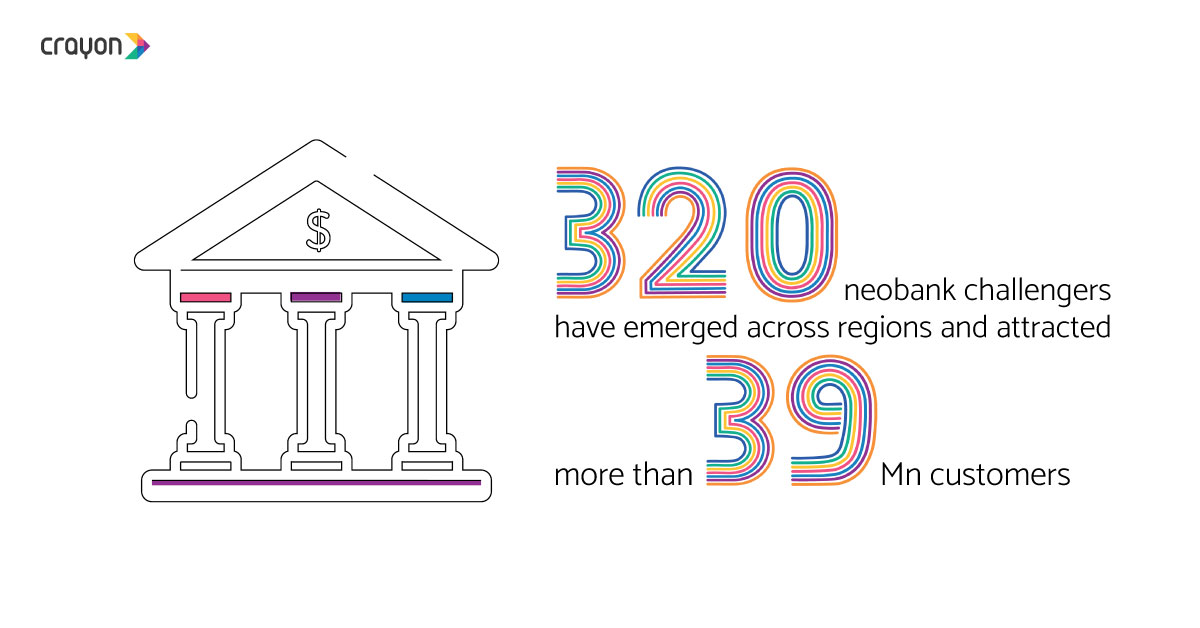 Where are traditional banks lagging with Gen Z?
87% of Gen Z customers use a bank and about 80% of smartphone carrying Gen Z members are already using mobile banking. Despite this, banks are not the only financial solution providers for this young demographic.
Two decades ago, bank managers recognized customers, addressed their individual needs, and even developed deep friendships with them. To say that customer engagement has changed is an understatement, since customers today don't even visit a branch, much less remember a relationship manager (and vice versa).
While the customer's engagement with banks has reduced, their expectations have shot up.  They want a frictionless and unified digitized experience, end-to-end personalization, and round-the-clock assistance. In response, legacy banks shifted towards product and customer-centric innovations. And still, many are unable to keep up with what customers expect.
Banks don't need a moonshot, they need maya.ai
The moonshot for banks is to address the needs of the mature Gen X, the growing Gen Y and incoming Gen Z all at once. And all with one solution: maya.ai.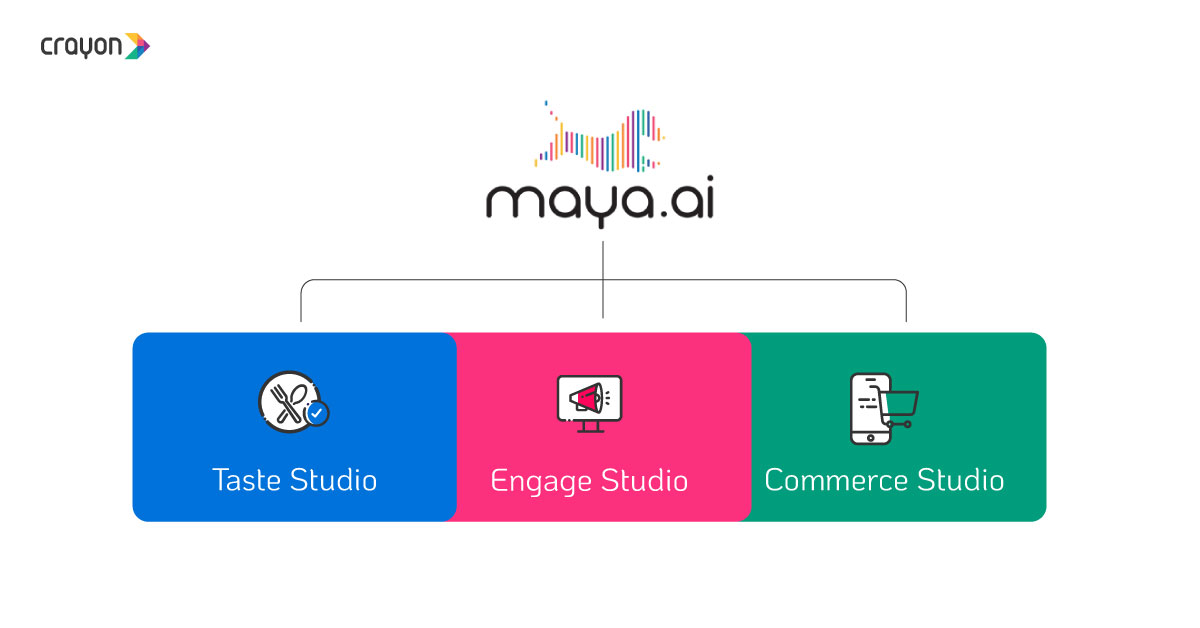 maya.ai is an end-to-end suite that can help banks understand customer preferences, create personalized digital experiences, and drive transactions on their native platforms.  The AI-led platform's TasteGraph™ analyzes the affinities between customers and merchants and provides projections for available (as well as lost) opportunities. These projections are available across the three flagship studios: Taste Studio, Commerce Studio, and Engage Studio. Banks can use these data and insights to monetize through the Engage App or through the engage app widget across their native channels.
Traditional banks have had one critical asset over newbie fintech services: data. Simultaneously, data protection laws and regulations have thrown a curve ball, minimizing the intrusion into the consumers' lives using personal data. Only few platforms such as maya.ai's Enterprise Studios have expertly leveraged non-PII (personally identifiable information) data to derive valuable behavioral insights, remaining GDPR compliant.