Altering its scorching desserts into architectural marvels, the Middle East (ME) is the epitome of transformation. In a short span of 20 years, they went from ground level to building the world's tallest tower. This innovative streak is not limited to infrastructure. Now, in the era of digital disruption, they are early adopters of fintech and e-commerce solutions.
The UAE is home to almost half the fintech companies in the region. Bahrain's Arab Banking Corporation launched Ila Bank in 2019. The foray into digital, mobile-only banking has since become one of the most popular digital banks in the world. In the first 8 months of 2021, Saudi Arabia hit 16 deals for venture capital investments in fintech. They had a total value of USD 157.2 Mn.
There has been exponential growth in this sector thanks to both the banked and unbanked population who tend to rely on cash. Plus, there is a substantial number of young consumers. A verse in the Quran loosely translated says, "[We] made you into nations and tribes so that you may know each other [and learn from one another]." Here are 5 e-commerce trends in ME that can be adapted globally.
1. Digital Payments: Move to cashless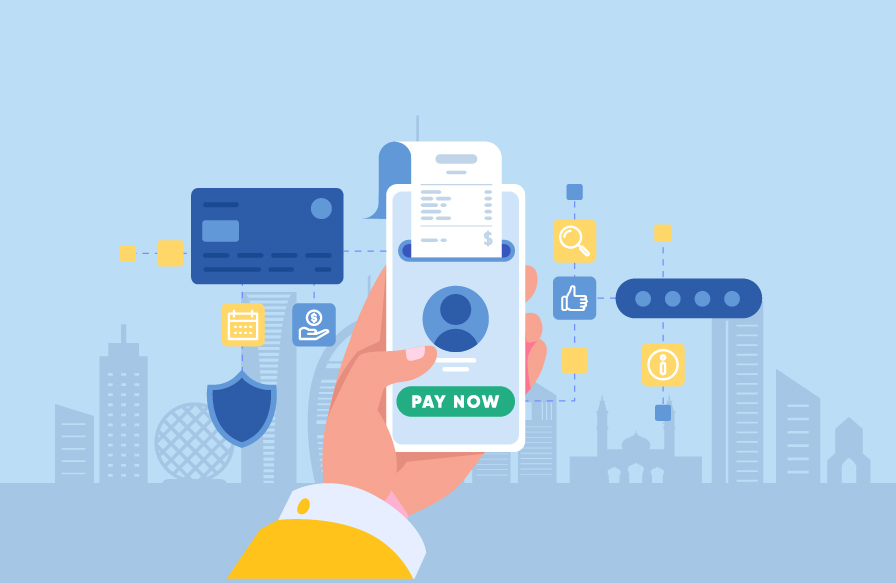 There has always been a cultural bias of cash in the region. Till 2020, about two-thirds of the population leaned heavily on cash transactions. However, the pandemic triggered the adoption of digital payments methods.
According to a McKinsey survey, 58% of ME customers prefer digital payments, while only 10% prefer cash. According to Industry Experts, UAE can go completely cashless by 2030. 40% of the customers in this region prefer to use bank-backed digital wallets. Countries like Oman are ahead of the curve. From January 1, 2022, it has been mandatory for all merchants to accept only cashless payments. Find out how neobanks use 'Buy now pay later' and other ways to personalize banking experiences for Gen Z.
2. E-groceries and q-commerce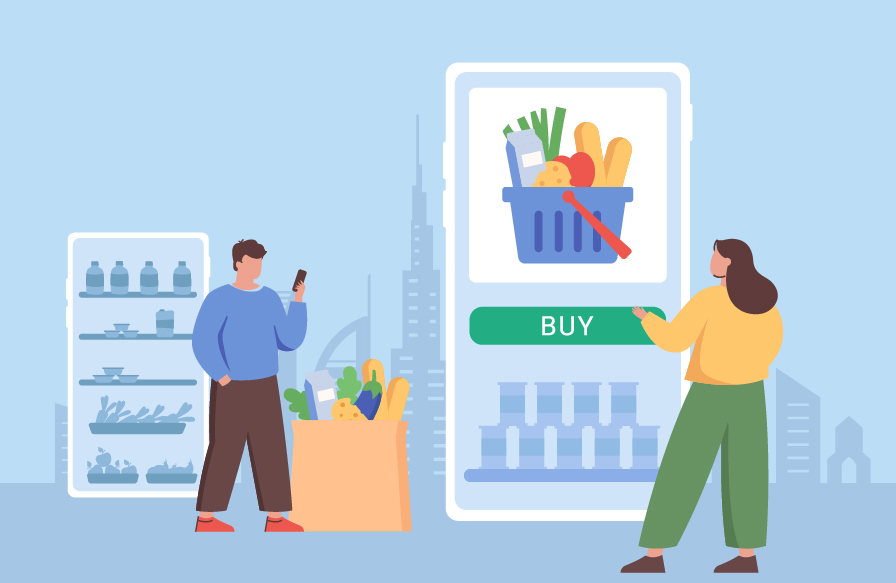 Merchants have been looking to explore ecommerce platforms beyond the monoliths. Coincidentally, the q-commerce industry is already creating waves with marketplace trends in 2022. In the MENA region alone, it is slated to hit USD 47 Bn by 2030. While retailers are eager to continue online sales, the high cost of operations and low ROI on marketplaces like Amazon – up to 35% of revenue – are a put-off. On the bright side, fintech solutions like Bazaar have become a great alternative for merchants to set up their online stores. '
3. Expansion of e-commerce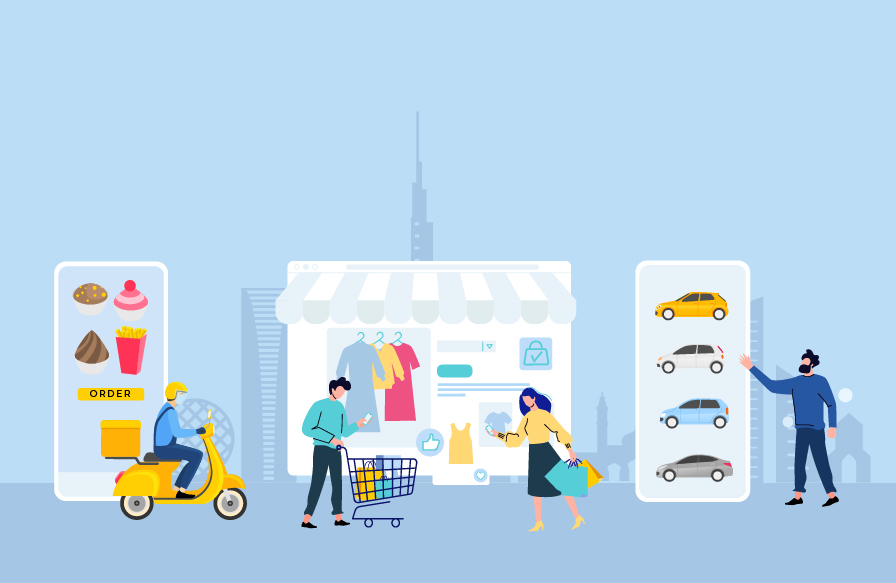 The sudden spike in e-commerce sales in mid-2020 helped many companies realize the medium's potential. Even those small and medium retailers who had previously written off online sales revisited it to get a slice of the pie. Along with this, the scope of the industry also expanded. E-commerce giant Noon launched its food delivery marketplace. And Amazon launched home and automotive services in UAE, featuring services such as cleaning services, rentals, and repairs.
Find out how you can build customer trust (and drive sales) here.
4. Social media and conversational commerce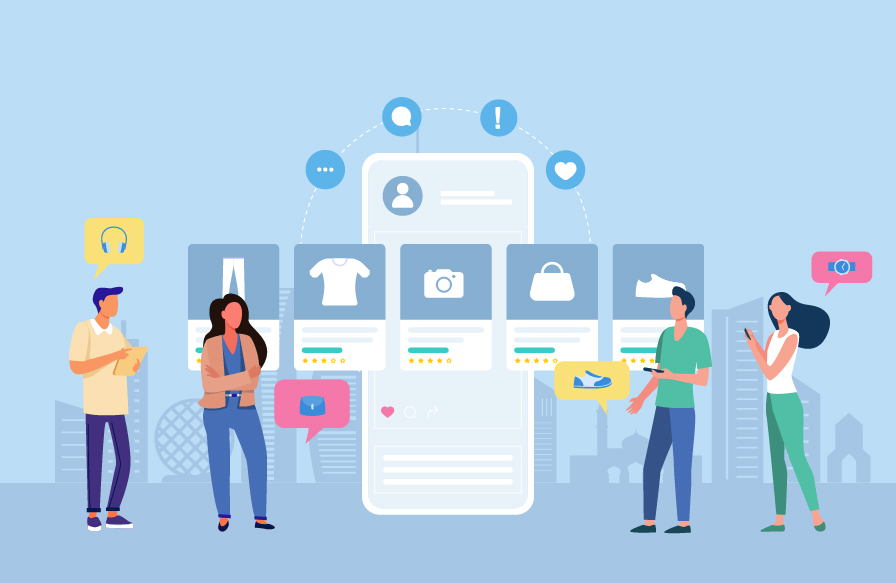 Brands have historically initiated sales only when customers reveal their intent to purchase. Now, brands are luring eyeballs by tapping into the user's lifestyle, through social media discovery.
Customers are happy to leave behind the hassle of physical shopping. But they still want the expertise and advocacy that comes with in-person experiences. And rightfully so. Because customers are not just buying a brand or product., Shopping is also about the experience. Conversational commerce offers instant two-way communication between a brand and its customers. 36% of the respondents to a Drift survey say they can't get answers to simple questions. 44% want an instant response when talking to a live person online.
5. Cross border purchases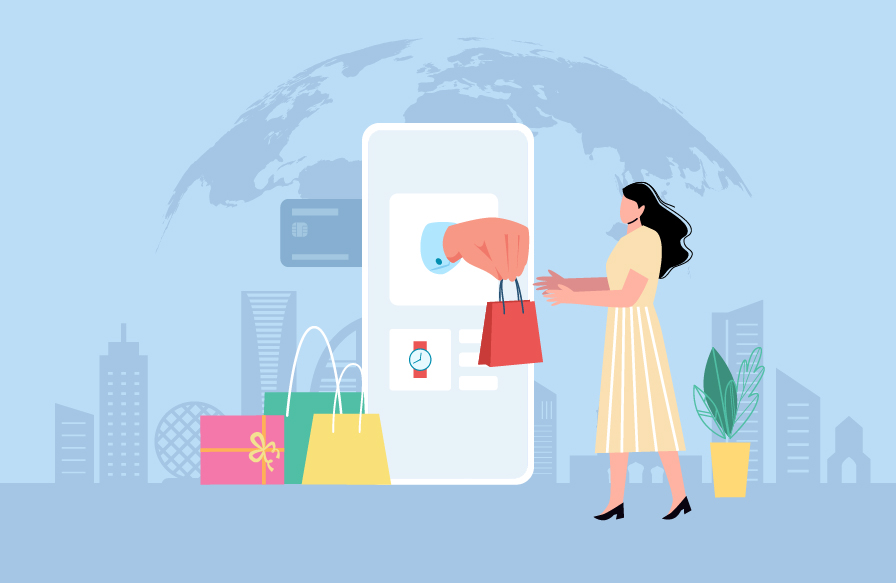 Few travelers leave the Middle East empty handed. While most tourists splurge in the souks, the resident population engages in cross-border shopping from the comfort of their homes. Retailers can sell high-value luxury products without overhead costs of local storage or product registrations. According to this Forbes article, cross-border online sales saw a year-on-year increase of 214% in mid-2020.
E-commerce trends are ephemeral. There's always something new and innovative coming up. And those who keep up have the most to gain!
If you found this article interesting, you might also like to read How consumer's behaviors have changed over the years.